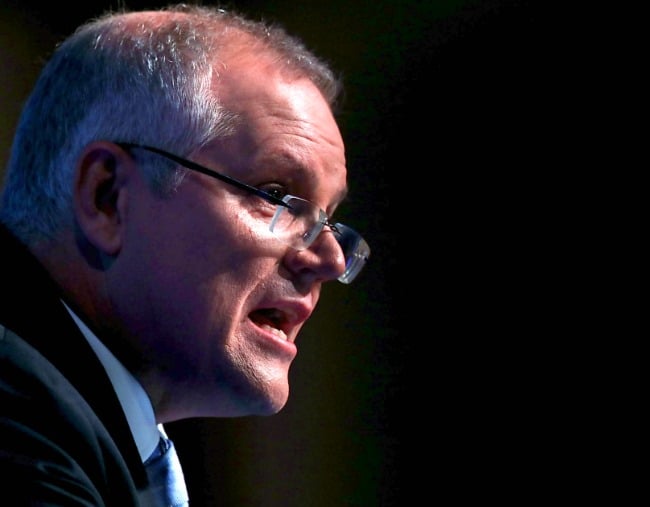 Housing affordability. It's really a bit of a bummer, eh?
Like many Gen-Yers, my partner and I have been looking to buy our first place for a long while now and we just keep running into roadblocks. They come in the form of big, bulging dollar signs.
Because, as we all know, house prices have more than doubled over the last 20 years.
And in the two cities where 40 per cent of the Australian population lives, Sydney and Melbourne, prices have risen by 70 per cent and 40 per cent respectively since 2012.
Meanwhile, salary rises are barely keeping pace with inflation, putting house prices in some parts of the country at eight times higher than our incomes.
All in all, it's not a pretty combination.
And yet, here we are: Gifted a Federal Budget with, at best, a whispering mention of the housing affordability crisis.
So what, you ask, was this whisper (contained amongst the many hundreds of pages)?
A few hundred Commonwealth-owned homes in Brisbane will be freed, a new agreement has been made with the Northern Territory for remote housing, and $4.8 million will be funnelled to the Australian Bureau of Statistics over four years to better estimate the amount of affordable housing.
Wow. Wonderful. Thanks.
Like I said: barely a whisper.
It's been a dramatic change in tune from last year when Treasurer Scott Morrison recognised in his budget speech that the housing crisis was an "important issue" for many, many Australians.
One of the key measures he introduced in 2017 was the superannuation savings scheme, allowing people to stash a portion of their savings tax-free for a house deposit.
His aim, he said, was to "put downward pressure on rising housing costs".
This year, he did not even acknowledge there was such a problem, despite it being one of the biggest issues facing young tax-payers.
It's a bitter pill to swallow.
And without wanting to wade into a generational war, it must be noted that baby boomers have been offered the chance to effectively reverse mortgage their home to the government as part of the Pension Loan Scheme, thereby persuading older Australians to stay in the family home.
The result of this is less housing availability for young and growing families, who often rely on retirees – enjoying the highest home ownership rates – to downsize.
Yes, there has been news recently of house prices stabilising. But this can largely be attributed to new state-based measures and the lending crackdown. Not the Federal Government.
So with booming populations and forecasters predicting renewed property price growth, this just isn't good enough.
Affordable housing advocates have said the Federal Budget has "completely abandoned" renters, first home buyers and people struggling for shelter.
"I don't know how we go in one year from housing being the centrepiece of the budget to the next year being completely abandoned by the treasurer," said National Shelter's Adrian Pisarski. "That's a tragedy in Australia and a real lost opportunity."
Property Council of Australia chief executive Ken Morrison also shared his concerns.
"We need the funding, but we also need the planning, we also need to tackle the regulatory issues, to make sure we've got the housing our population as it grows needs," he said.
Ignoring the issue isn't going to make it go away. It will only make it worse.
Grattan Institute researchers John Daley and Brendan Coates put the current housing situation best:
It took neglectful governments two decades to create the current housing affordability mess. They preferred the easy choices that merely appear to address the problem. The politics of reform are fraught because most voters own a home or an investment property, and mistrust any change that might dent the price of their assets. But if governments keep pretending there are easy answers, housing affordability will just get worse.
The most frustrating part of all this, is that the Federal Government has once again missed an opportunity to make real, meaningful change. They have been reminded countless times that slashing the capital gains tax discount and abolishing negative gearing would almost immediately make way for aspiring buyers to enter the market.
If only the suits in Canberra would listen.
So, thanks for a fat lot of nothing.
Until next year.
What do you think of this year's federal budget? Tell us in the comments below.
You can follow Sophie Aubrey on Twitter.
– With AAP.