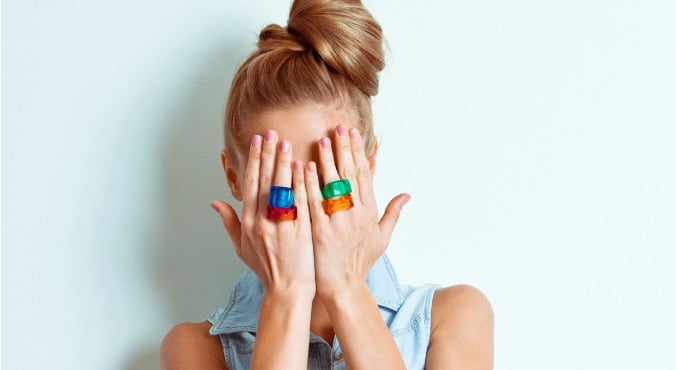 Image: iStock
It always happens during Warrior One pose. There I am, happily Downward Dog-ing, when the instructor begins the directive I know all too well – and have come to fear.
"Now, move your foot up to the front of the mat… "
Oh god. No. Please no.
" … and turn your body."
It's OK, it'll be OK, I can DO THIS.
"Lift your arms and bend your legs…"
IT'S HAPPENING. IT'S HAPPENING.
"Go into Warrior One."
Ptttshhhhhhhhhhhhhhhhh
(Noooo)
Psssh, psh, psh
(Tighten your ass, make it stop… )
Psh psh psh psshh
(OK, OK, at least it's over now)
Pshh
(Shit… )
Welcome to my life as a new yogi—and specifically, a new yogi who has so far learned one salient fact about this ancient meditative practice: It makes me fart. A lot.
Actually, wait, it doesn't just make me fart. It also makes me shake like unset jelly, sweat like a hog in the summertime, and, on many occasions, expose my elevated butt crack to total strangers.
Isn't yoga supposed to be graceful? Am I not supposed to be connecting with inner peace or whatever? And if these are the aims, why the hell am I farting so much?
In other words: What's wrong with me?
For a long time, I simply refused to do yoga, a practice that - in my hometown - is both obnoxiously ubiquitous and ubiquitously obnoxious, something akin to "trendy" sour beer or slow-pressed coffee that takes 15 goddamn minutes to prep.
This is the number 1 most common sex injury
But as happens with so many yoga defiers, the lure of the practice eventually got to me. Yes, it primarily got to me because my office offers a free weekly class, and you know, FREE! But there's more to it than that. It also got to me because, for a long time, I've secretly coveted being one of those girls. You know, a yoga girl—that lithe and lean woman who walks down the street in a Lululemon ensemble with a fresh mat tucked beneath her arm, looking at once pretentious and somehow ethereal.