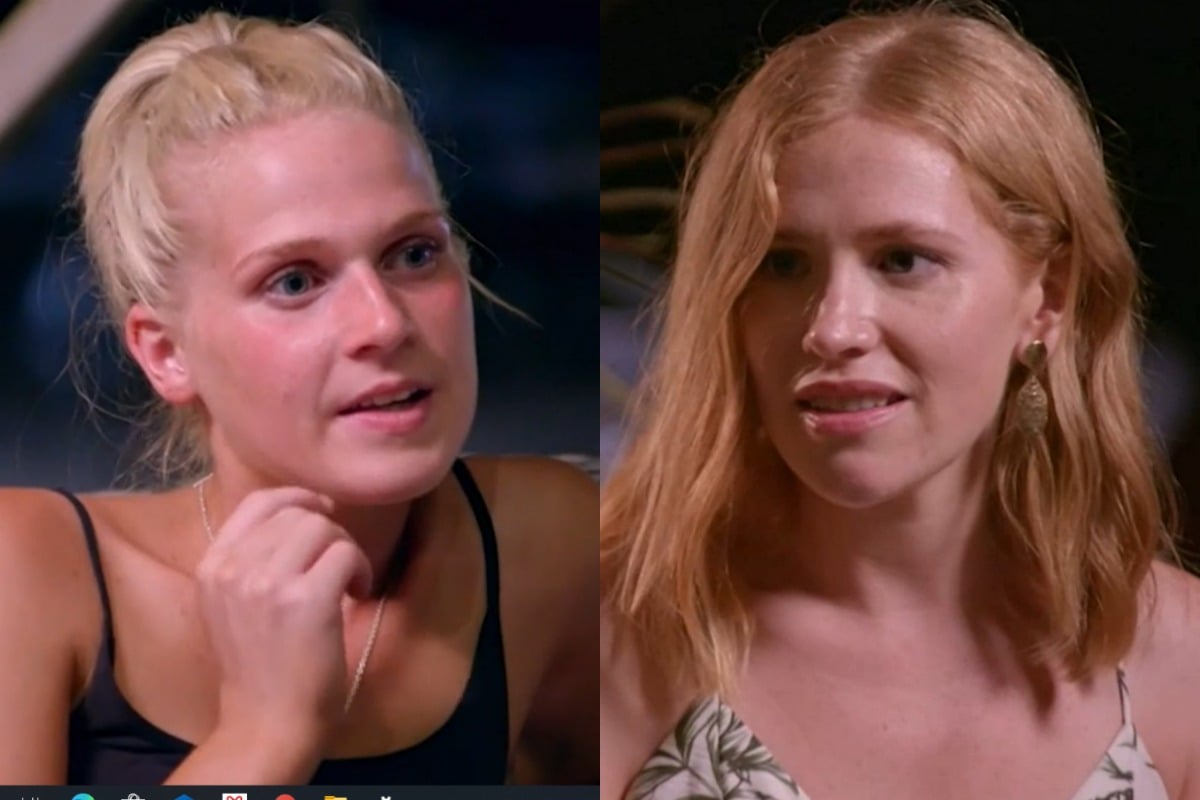 To catch up on all the Farmer Wants A Wife recaps and gossip, check out Mamamia's recaps, and visit our Farmer Wants A Wife hub page. 
G'DAY. 
We open on some horses having a gossip.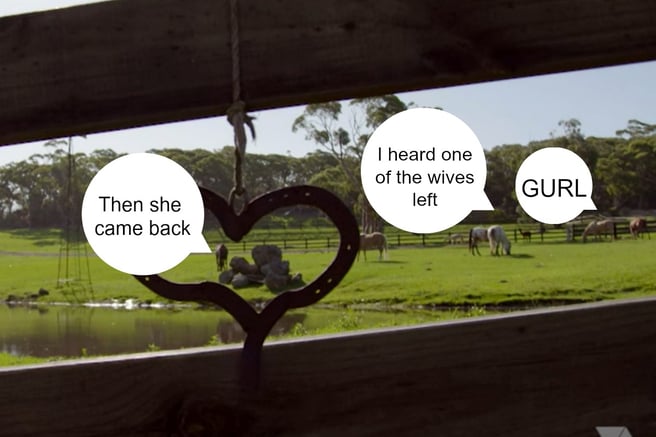 WHAT A BLOODY PLOT TWIST. 
It's one-on-one date day and the farmers are showing their chosen wives what the country has to offer.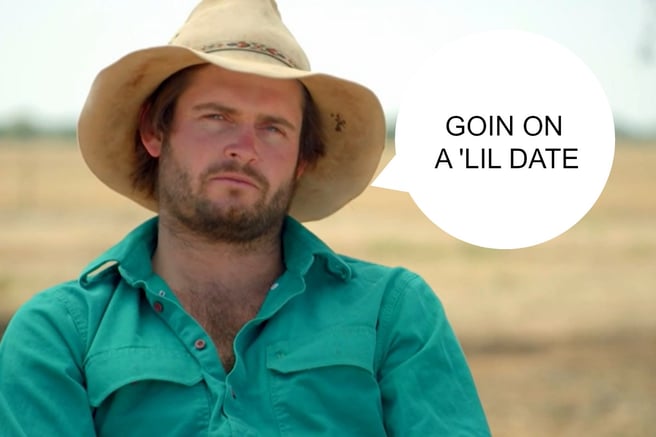 WITH A TOP SHEILA.