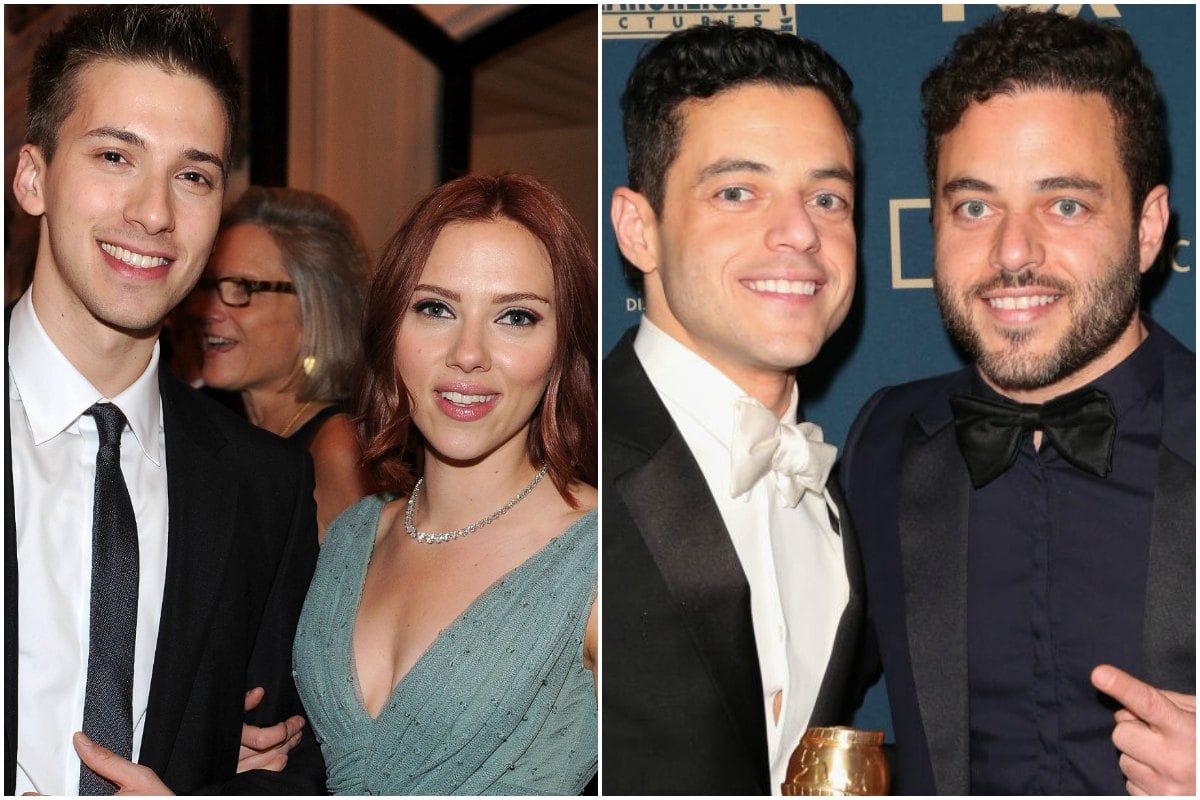 When it comes to famous twins, we're willing to bet that you're across Mary-Kate and Ashley Olsen and Joel and Benji Madden. But there are a whole slew of other celebrities who also happen to have a twin.
While we'd like to pride ourselves on our in-depth celebrity knowledge, the realisation that Marriage Story actress, Scarlett Johansson, has a twin brother, still surprised us.
Some might look identical to their famous counterparts like Oscar winner Rami and Sami Malek, while others were born fraternal and look more like siblings.
From Gisele and Gabriella Bündchen to estranged brothers, Olly and Ben Murs, here are 11 celebs who you probably didn't know were twins.
Get to know Mamamia's very own famous twins, Clare and Jessie Stephens. Post continues below.
Scarlett and Hunter Johansson
From A-list movies to politics, the Johansson family has all of their bases covered. While Scarlett is, of course, known for her impeccable acting career (the Marvel franchise, Lost in Translation), her brother Hunter Johansson also dabbled in acting before entering politics. The New York native is currently the CEO of Solar Responders, a company that equips first responders with renewable energy sources, and he even worked on former US President Obama's campaign and re-election in 2012.