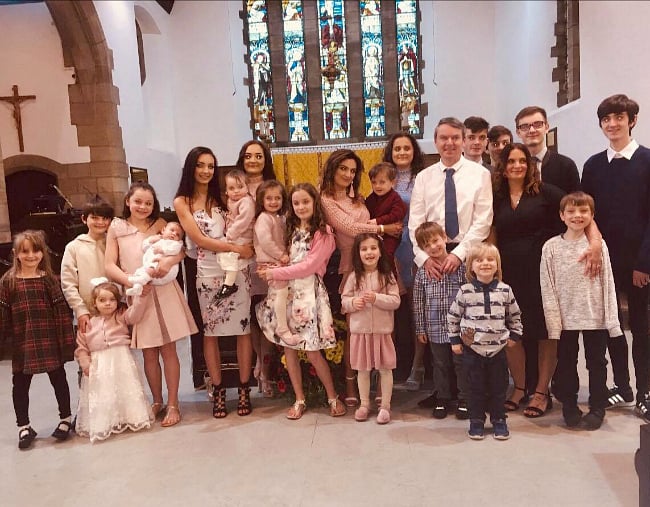 In May 2018, the parents of Britain's largest family, Sue and Noel Radford, posted a video to their YouTube account.
"We're just on the way home from having a very special, lovely appointment. And I'm just wondering if anybody can guess where we've been," Sue, 42, said to the camera.
"I bet you can."
If you guessed the obstetrician, snaps for you. Because yes, the Radfords are expecting another child – their 21st.
Sue and her husband, 46, later shared a sonogram to Instagram, with a message to their tenth daughter: "Can't wait to welcome you into the family, precious little one".
The announcement comes just months after the Lancashire couple declared that 20 was plenty, following the birth of their youngest boy, Archie, in September.
"We're happy to be finishing on a nice even number," Sue told The Sun at the time. "It's strange knowing you're not going to have any more."
But eight months later, here we are… Archie will have a little sister. As will Chris, Sophie, Chloe, Jack, Daniel, Luke, Millie, Katie, James, Ellie, Aimee, Josh, Max, Tillie, Oscar, Casper, Hallie and Phoebe.
Sue and Noel also had a son, Alfie, who was stillborn at 23 weeks in 2014.
"We're addicted to having all these kids."
The eldest, Chris, was born in 1989 when Sue was just 14 years old. Despite her young age, she and Noel decided to raise the boy, as both parents had themselves been given up for adoption at birth.