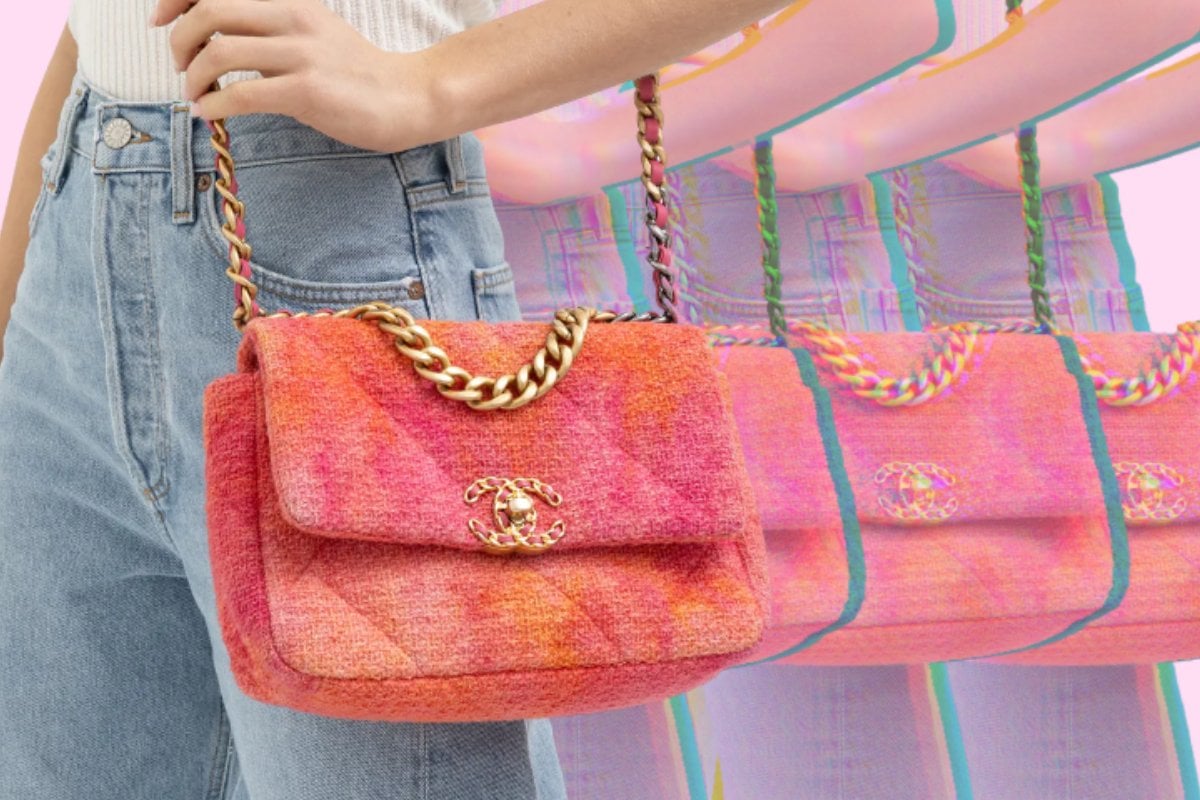 The designer handbag is a high-end girlie wardrobe staple.
Whether it's a Chanel purse, a Louis Vuitton weekender or a YSL crossbody that's screaming your name, designer bags are everywhere at the moment. And we mean everywhere.
But the reason they've swelled as a major topic in girl chats and headlines alike is, sadly, not because everyone is suddenly rich AF and can afford to get their hands on these babies by the boatload.
READ MORE: 'I attended a lunch where everyone had a designer handbag. My friend told me "most were fakes".'
Nope, it's the fact that people are being duped by designer duds, after Australian luxury retailer Cosette was accused of selling more than $700k worth of designer handbags that were actually fakes.
Watch: Inside Mia Freedman's wardrobe: Crossbody bags. Post continues after video.
A recent investigation by the Sydney Morning Herald and A Current Affair into the company, which sells (apparently) high-end labels at discounted prices, has left a whole lot of people wondering if their arm candy is all it promised it would be.
Cosette's denied it's ripping off shoppers, and stands by its promise that all items are genuine – but with more than 460 complaints made to NSW Fair Trading thus far (and an investigation underway), it's understandable that secondhand shoppers and thrift-shop bargain hunters have been double-checking their designer buys lately.