Many little girl dreams of a real life fairy garden to bring magical moments to life. And if you're daughter happens to be one of them, we're going to show you how to create a fairy wonderland for a garden party with twinkling fairy lights, a fun garden activity and some table flutter.
One thing that sometimes doesn't change as girls grow up is a love for sparkle and glitter. You just need to be mindful of the age range your party is for and this will drive your ideas.
For our fairy garden party we are catering for girls aged around six to 10-year-olds which leaves the fairy wings and wands behind. We have focused our theme on butterflies, fairy lights, flower crowns and 'make your own fairy garden' activity.
How to make flower crowns.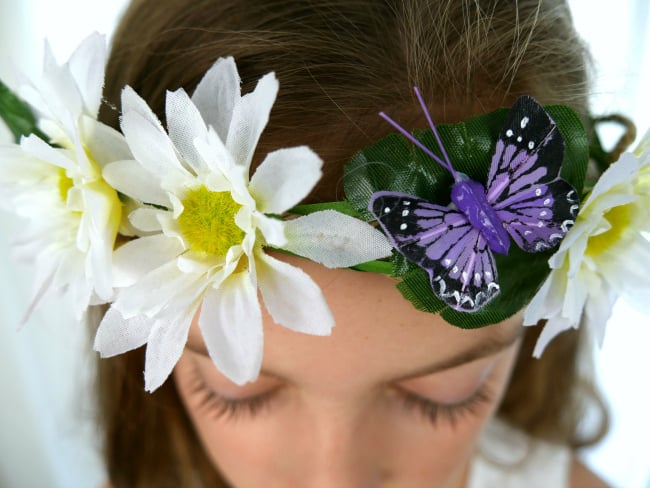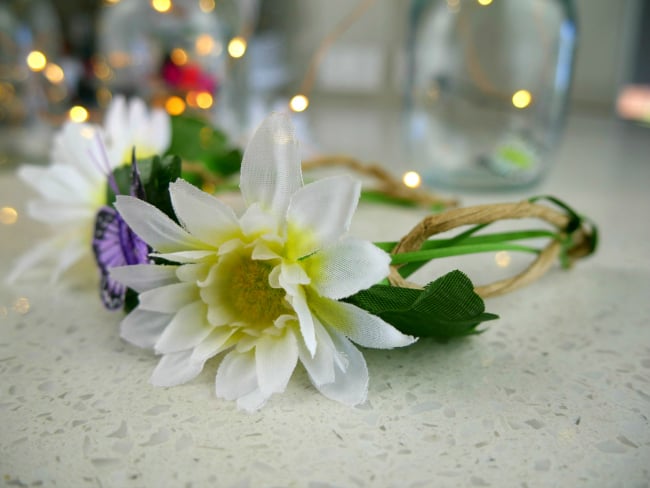 We decided to make our flower crowns everlasting, so we opted for craft components that looked amazing and natural without to much colour. We purchased paper stem wire (florist wire), and wove two pieces together to form a wider band. Then we used artificial long grass and wove this in between. A hot glue gun secured the ends, as well as the flowers, leaves and butterfly.
We used:
18 gauge paper wire, natural colour

Artificial long grass, green (purchased on a stem)

Artificial flowers with leaves, white with yellow centre (purchased on a stem)

Hot glue gun and extra glue

Butterflies
How to make butterfly twinkle jars.