Just when you think Australia's foodie scene can't get any more obscene, some genius (or heathen, depending on how you look at it) has gone and combined two of our greatest edible national icons.
World, meet fairy bread lamingtons.
Taking the soft Victoria sponge and cream centre of your traditional lamingtons, this 2.0 creation skips the chocolate and coconut coating, opting for rainbow sprinkles instead.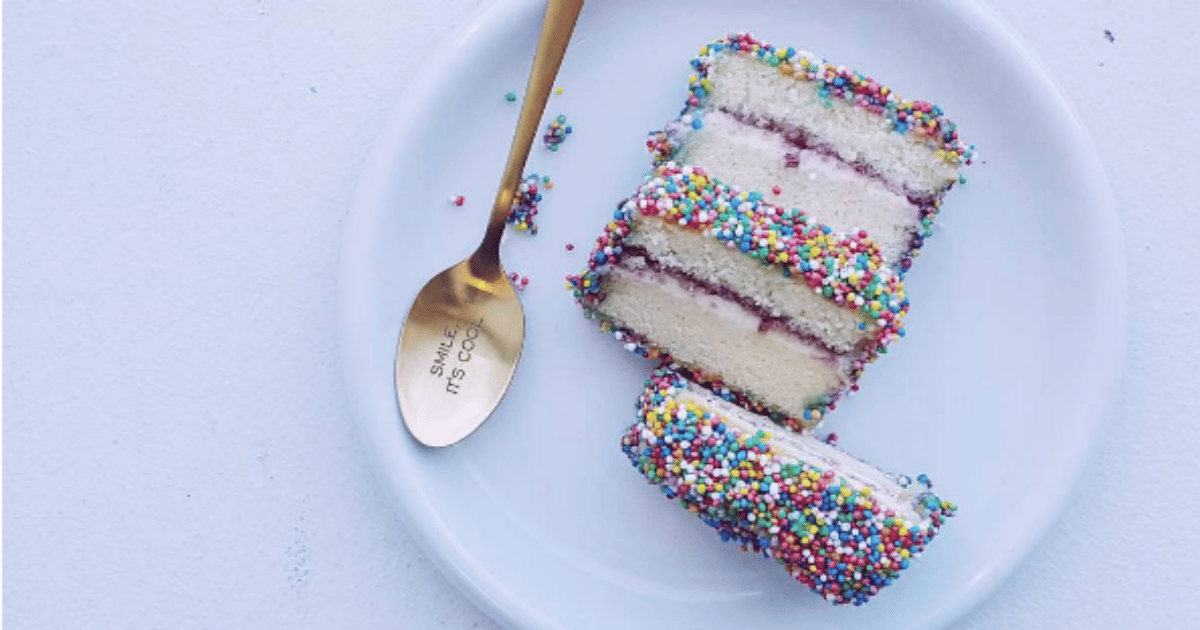 Some may think they are a gift from above, others may consider them one of the greatest sacrileges of modern history. Personally, I'm a fan. After all, what's not to love about two great foods rolled into one convenient bite?
For those daring to try something new this Australia Day, you can find the full recipe and method for fairy bread lamingtons here.
Main image via Instagram @tiannanadalin.