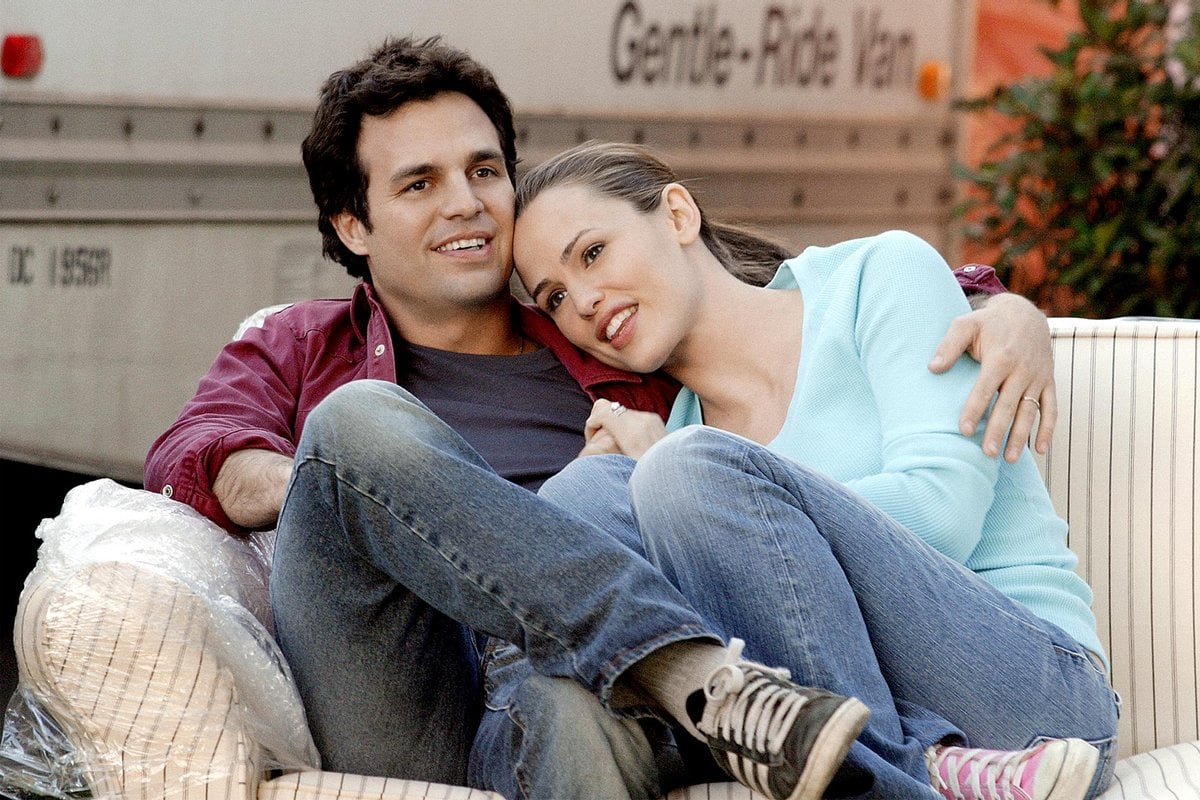 Thirty, flirty and thriving.
Starring Jennifer Garner, Judy Greer and Mark Ruffalo, Suddenly 30 is one of those classic rom-coms so many of us love, even all these years later.
Reminisce and watch the trailer for Suddenly 30 below. Post continues after video.
While there are many elements of the 2004 film that we'll all remember (hello, the iconic 'Thriller' dance and the dress Jenna wore during it), there are a handful of behind-the-scenes facts you probably don't.
Here are 10 things you probably don't know about Suddenly 30.
1. Mark Ruffalo "almost quit".
One of the most iconic scenes in Suddenly 30 is when Jenna starts to perform the dance to Michael Jackson's 'Thriller' to save a dull work event. 
When she spots her childhood friend Matty, she convinces him to awkwardly join her. 
Mark Ruffalo has since admitted it wasn't just his character that was reluctant to dance. 
"She had to drag me onto the dance floor," Ruffalo told Fox 5 while promoting the new Netflix movie The Adam Project, where he reunites with Garner.
Image: Sony Pictures Releasing.