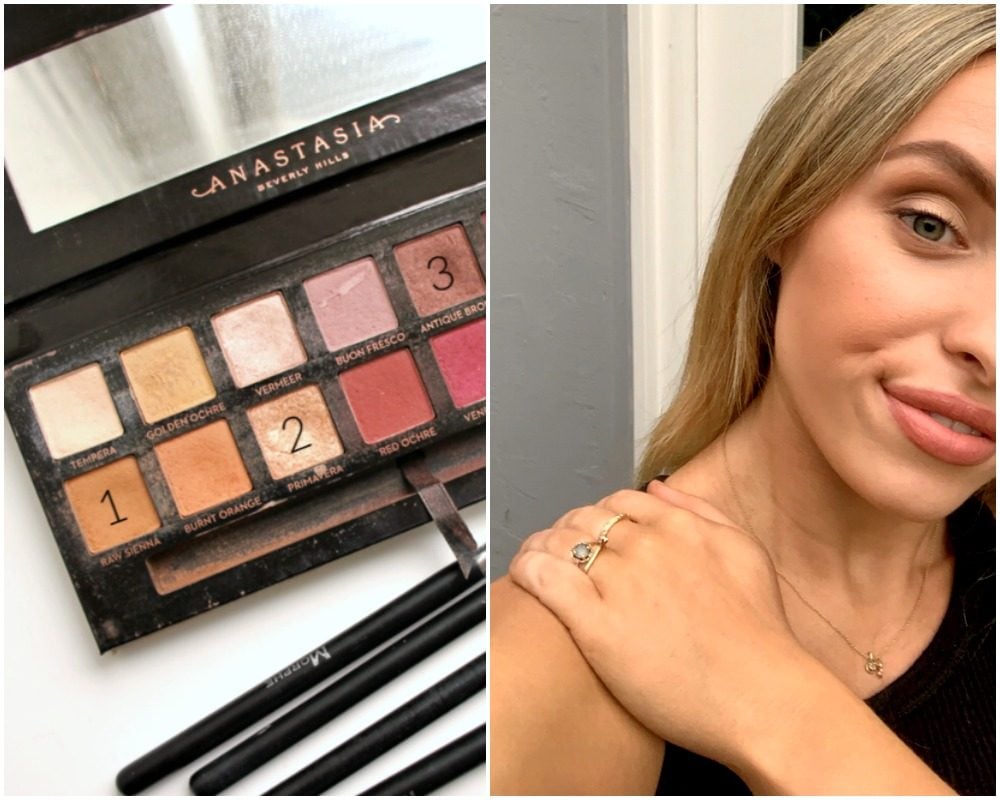 Makeup can look easy once it's all applied to the face, but the process can sometimes be a bit tricky. Our Beauty Basics series takes seemingly simple makeup steps and breaks them down into a short how-to guide. For our first piece, lifestyle writer Charlotte Begg explains eyeshadow.
So eyeshadow… it can take some practice.
I can't count how many hours I've spent sitting in front of my mirror looking like I had a black eye.
But thanks to practice, YouTube beauty tutorials and makeup training, I now feel like I can do my eyeshadow when I'm half asleep (this is the case most mornings).
Ask a makeup artist: How do I get rid of eye bags? Post continues below.

The thing is, once you get it, it all makes sense.
So today, I'll be breaking down a simple, bronze smokey eye. I've used a palette that I've had for ages (I'm trying not to buy any this year), so any you have at home will do just fine.
And, before I get into this: these rules below are a combination of everything I have learnt over the years, doing makeup on myself and others. They are in no way definitive.
Find what suits you and go for it, but hopefully, these tips will help you achieve that seamless shadow you've been trying for.
1. Know your colours
Before even getting close to your eyelid with a brush, you need to know what colours suit you.
Depending on both your skin tone and eye colour, colours that compliment will vary from person to person.
Firstly, if your skin is on the paler side and you would consider yourself cool-toned, then stick to colours with a cool undertone. Think silvers, greys and purples.
If you have an olive skin tone or can see you have a yellow undertone to your skin, then I'd suggest warmer tones – oranges, reds and browns.
Now, onto eye colour.