If I had a dollar for every time I've been told I couldn't make it as a beauty writer by an editor, I'd have about… three dollars.
Which is three dollars too many, because it means three times in the last six months I've had furrowed brows, confused eyes and the occasional head shake as I explain to my particularly unsupportive colleagues that NO I don't really know how to moisturise, yes perhaps my foundation is a shade too dark and oh, um, can I skip the whole primer thing?
Apparently no – a stupidly excessive call, but I digress – and so I'm hit with the inevitable: "You could never be a beauty writer."
And here we are, jokes on them, and probably you, because today I'm writing about beauty. What a time to be alive. Assuming we all make it through.
You see, I got tattoos on my eyebrows, because I had hardly any eyebrows. In an era when eyebrows became the new lips, eyes and nose, I kind of accidentally got left behind. Sure, I owned an eyebrow pencil, but if I'm honest, I gave very few sh*ts about two strips of hair lining my eyes and was far more invested in the fact that at 23, I still didn't know how to match my foundation to my face. And change a tyre, but that's for another time.
So I visited the lovely Yasmin of The Arch Stylist in Prahran in Melbourne, got a few needles in my forehead and walked out with some definitive eyebrows.
Here's everything you need to know.
Before
For further proof I wasn't lying, and am also really awkward and annoying when it comes to taking photos of myself, here's my before photo: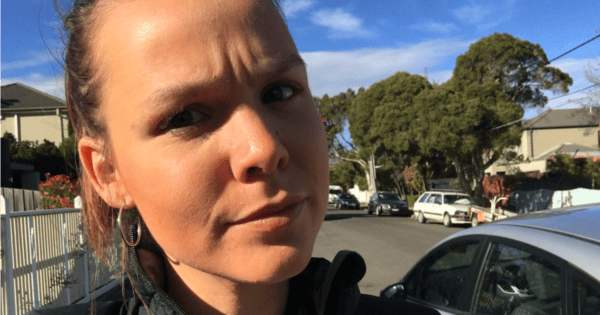 My eyebrows are there, but not really, and they sort of taper off towards the end into an abyss of, well, nothing. How fabulous. If you also needed further proof that I can't really match my foundation, there ya have it. (Shout out to my neck. Very tanned. Very good.)
Prior to your appointment, there's no coffee to be drunk, no alcohol to be consumed and no room for getting your eyebrows waxed/threaded/tinted 48 hours before which, not-so surprisingly, proved to be no issue at all.
Arriving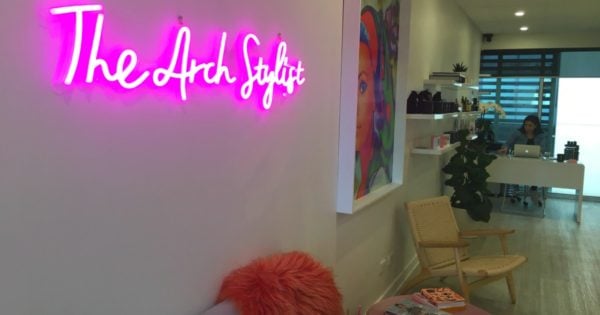 Yasmin has a pretty lovely bloody space. It's calming, which is helpful when you're turning up to have needles put in your forehead and you're not very good with needles.
We put on some numbing cream over the eyebrows, and Yasmin assures me there's always room to put more on if need be mid-procedure, but that she's never had anyone ask twice before. I wonder if I should tell her my pain threshold is about as low as my eyebrows are non-existent, but refrain from doing so, because I just know my nerves for the procedure will interfere with my comedic timing and no-one wants a clunky joke.