A British mum's sweary rant about pram snobbery has gone viral. Gylisa Jayne put up a Facebook post last Friday about the huge amount of money parents waste on prams.
So far, it's had 60,000 likes.
Jayne says that when she was pregnant, she left it up to her partner to investigate prams. "Turns out pram envy is a 'thing', 'cos everywhere we went, Ryan would gawp at people's choice of pram," she wrote.
"I hadn't noticed prams before, or even really cared. But now I was introduced to the world of pram snobbery. I mean, no one wants to be pushing around a Ladybird pram when you could have a f**king Quinny 3?!"
Jayne says she went to check out prams at baby store Mothercare a few weeks before she was due to give birth, and discovered two things.
"First, that there's a reason the floor in Mothercare is 'wipe clean' and it has nothing to do with children/babies. No no no… It's because when you see the price that they are charging for a baby carrier, your excitement for the future literally drops out of your arsehole.
"Secondly, I learnt that everyone else is either way richer than me, or it's just normal for a pram to cost more than we've ever spent on a f**king CAR."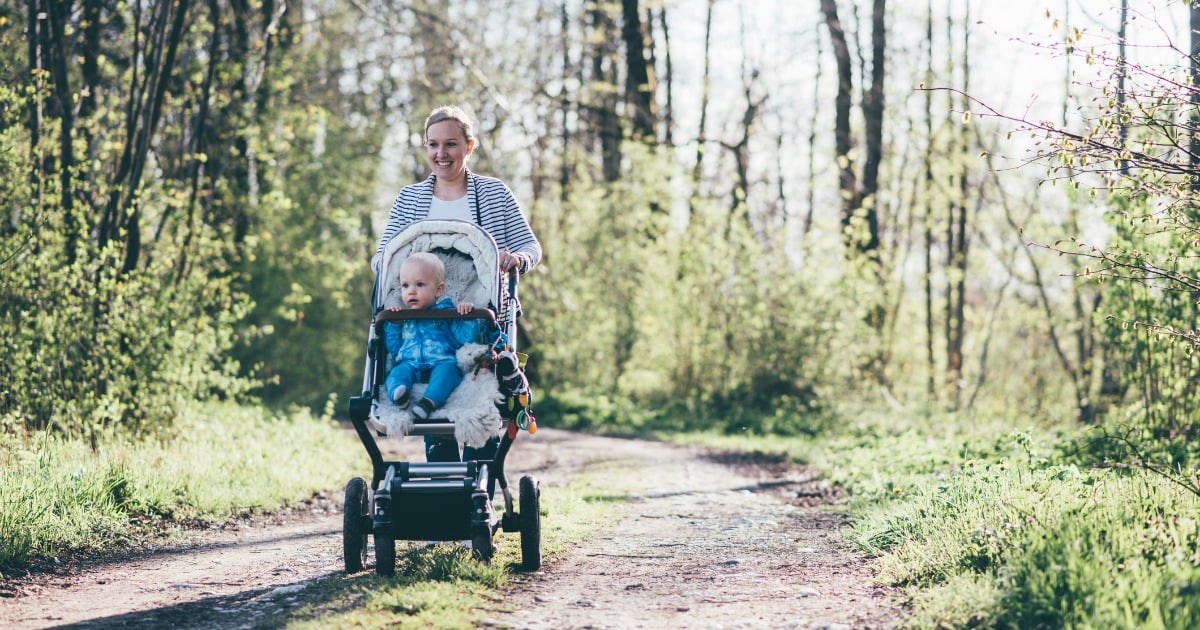 Jayne and her partner bought a second-hand pram for their baby Lily. When she grew out of it, the couple finally bought a new one, very cheaply, from Aldi. But Jayne says the excitement didn't last long.
"And do you know why?" she wrote. "Because no one tells you, when you are parting with your (or someone else's) hard-earned cash... That you can have the top-of-the-range, Ferrari-equivalent, needed-a-loan-for, flashiest pram in the whole world...
"But when they can walk, will they sit in it? Will they... f**k."
Jayne says the idea for the post came to her when she was at a friend's house last week.
"My pram wheels squeak when I push it and it's embarrassing," she told The Mirror.