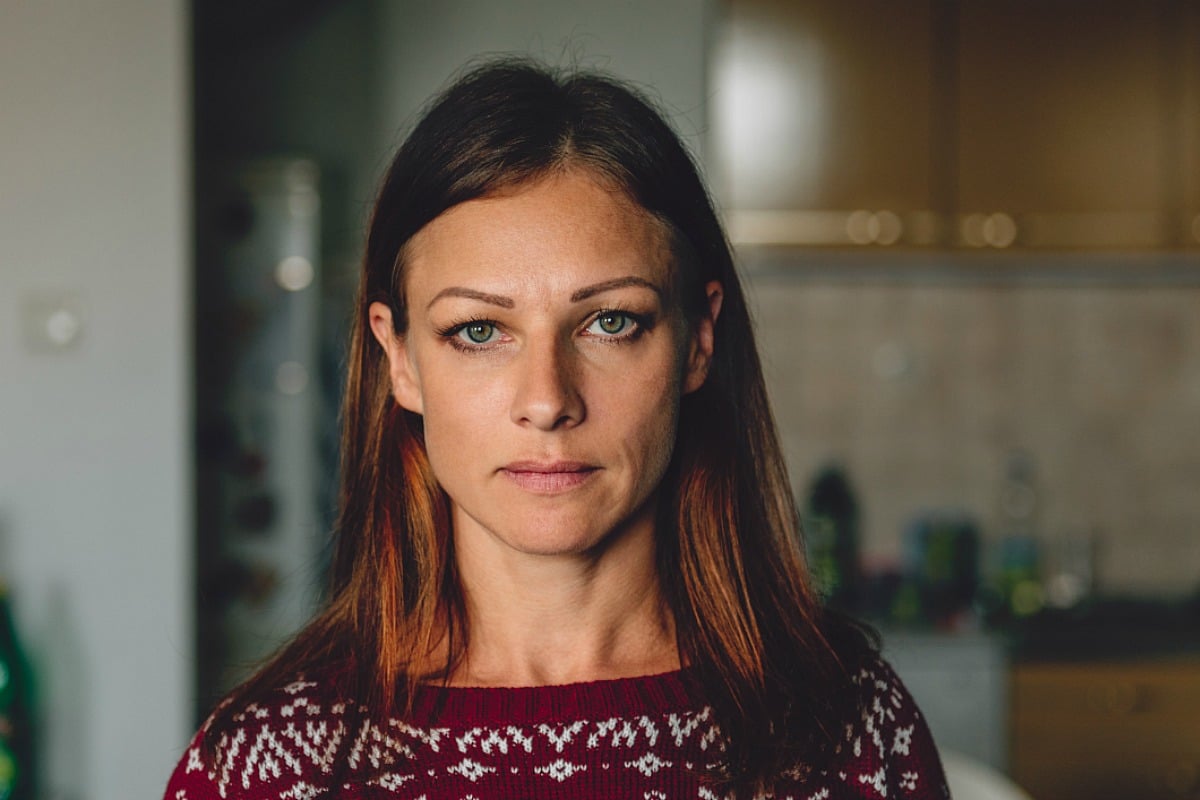 Content warning: This post deals with domestic violence and might be triggering for some readers.
To my ex-husband's new girlfriend:
As tempting as it would be to enlighten you to the high likelihood you will never recieve oral sex ever again, I do acknowledge that there are more pressing concerns at hand.
Like the nearly two decades of emotional, verbal and financial abuse I experienced in my relationship with the man that you are now living with.
Even if I was lucky enough to get away, I can't help feel concerned that the control, the subtle but constant put-downs, manipulation and criticism-disguised-as-a-joke have been passed on – like a baton in a relay – to you, a fresh new victim.
WATCH: Mamamia confessions – relationship dealbreakers. Post continues below.
My friends tell me not to worry about you, my ex-husband's new girlfriend; you are not my problem. You are an adult; you can think for yourself.
But still, I'm an adult, I'm smart, and yet I stayed with an abusive man for a long time. As much as I don't wish for any other woman to experience what I have experienced, I'm aware that in the role of the ex-wife, I'm not likely to be believed. In fact, I'm probably the last person you would believe. You might prefer to label me crazy or jealous. 
In line with the behaviour of other clever abusers, the physical violence perpetrated by my ex-husband was kept at a minimum. After all, it did figure, but in the big scheme of things, it was not the most damaging aspect, nor was it a trait that characterised our marriage.
Things started slowly. Each small action or comment was almost insignificant, but slowly a pattern was building up. Like his joking derogatory comment about a friend, then another, then about my family, followed by my country of origin, the suburb where I used to live, my ex-boyfriend.
The subtle criticism if I bought a new outfit. The fact that he never paid me a compliment, but that I was constantly put on display in various social situations, like a show pony.
As you know, my ex-husband worked in a caring profession. Outside of our home he would come across as sincere, softly spoken and charming. He had a special warm voice when he spoke to colleagues  and acquaintances. A voice that completely changed to become harsh, criticising and endlessly negative as soon as the door was closed behind him.