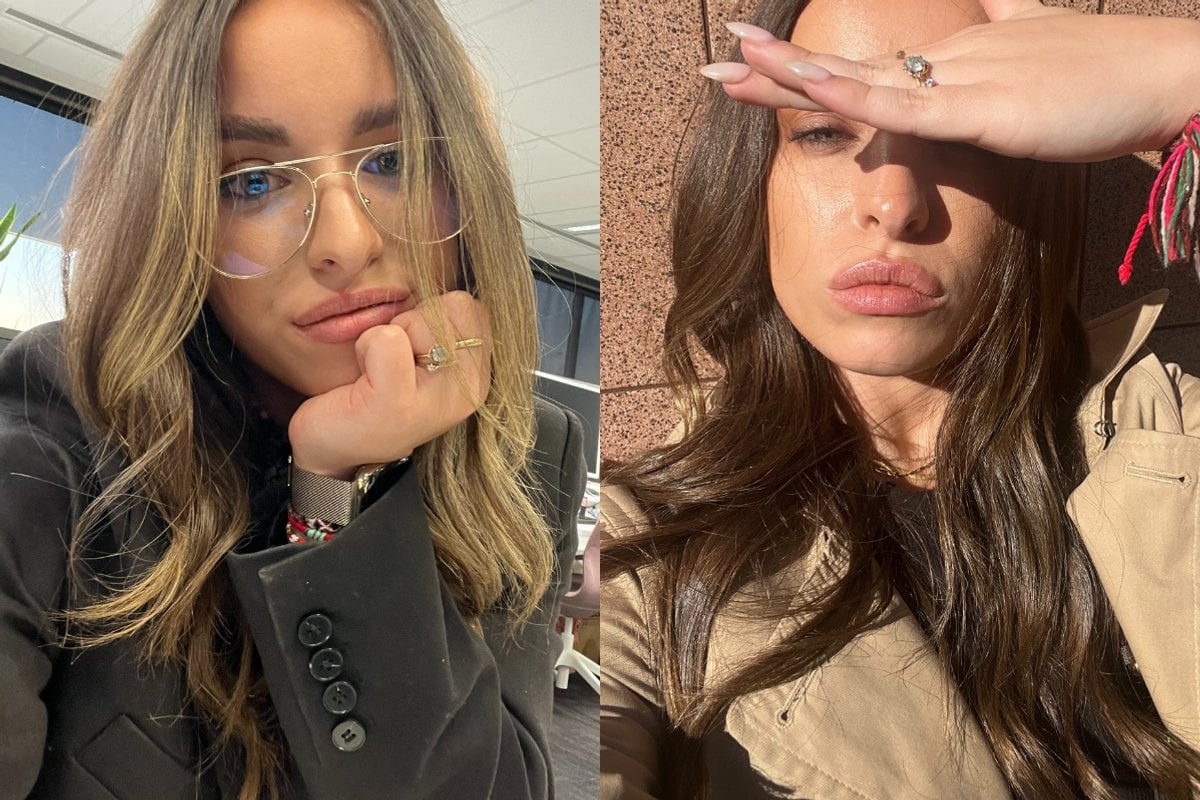 When I told my mum I was itching to change my hair, she looked at me very sternly. She was saying, "Don't f**k with it now that it's healthy again" without saying anything at all.
And I get it. I've been blonde then brown then blonde then brown for years, before finally letting my natural shade of brown grow out, with the exception of a few highlights left over.
But then I went through a breakup – and you know what that means.
Watch: Five ways to lift your hair game. Post continues below.
For the past few months, I've noticed the most popular shade people are dying their hair is a deep chocolate brown.
It's in between cool and warm, and the colour has texture and shine, instead of being solid and flat. It's Adriana Lima-sexy, you know?
After doing some research, I came across colour-boosting treatments, which – as the name suggests – boost colour while also repairing and hydrating the hair.
It's basically a hair mask that adds semi-permanent colour. How had I never heard of this magic in a bottle?