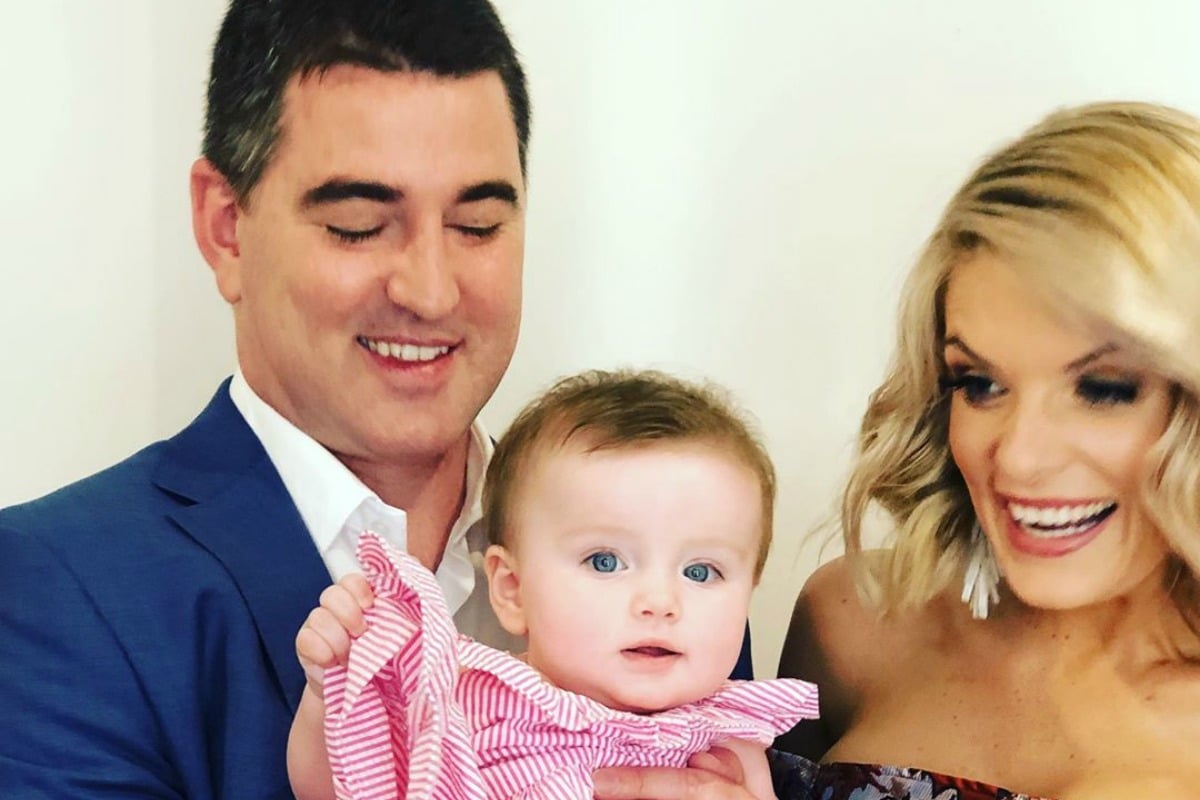 Erin Molan has made her position in favour of childhood vaccinations clear this weekend, expressing that she doesn't understand why parents "don't just do it".
The Channel Nine sports presenter and mother of one said her eight-month-old daughter Eliza had recently been vaccinated.
Malcolm Turnbull speaks to Mamamia about the troubling rise of anti-vaxxers. Post continues after.
"She had a little scream, it lasted ten seconds and then she was back playing," the Erin told The Sunday Telegraph of her daughter's trip to the GP to get her meningococcal vaccine.
"In the scheme of things and what could occur it was absolutely nothing."
Following the recent controversy surrounding Shanelle Cartwright, the wife of football player Bryce Cartwright, who revealed she does not believe in vaccinating their children, the 36-year-old offered her staunch position on the hotly-debated topic.
And it seems Shanelle's stance is not one Erin could ever contemplate.