Australian television presenter and sports commentator Erin Molan has spoken about her struggle with anxiety in a recent interview with Show and Tell. 
Best known for her role as co-host on Channel 9's The Footy Show, Molan has been vocal about mental health within the Rugby League community. Last year, the NRL lost eight young rugby league players to suicide. A special report entitled "Depression in Rugby League" paved the way for a conversation the sport desperately needed to have.
This segment prompted Molan to talk about her own battle with anxiety, a mental health condition that an estimated two million Australian adults will suffer from in any given year.
The 33-year-old tells host Katie 'Monty' Dimond she's only recently been able to identify what she was experiencing.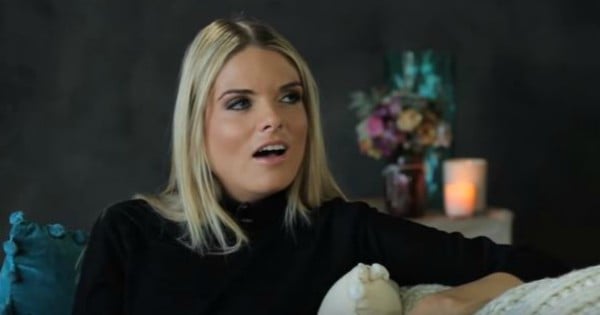 Molan has spoken about her battle with anxiety. Image: Show and Tell. 
"TV is an insecure industry and everyone would say that and so that doesn't help," she explains in the interview.
"There would be times where I was sitting at my desk at work and a boss would walk past and wouldn't acknowledge me because they were looking down at something. I would immediately think, 'I'm going to be sacked, that story I did last week wasn't that strong...' Then I'd jump onto Seek, then think 'Oh, it's going to be so embarrassing'