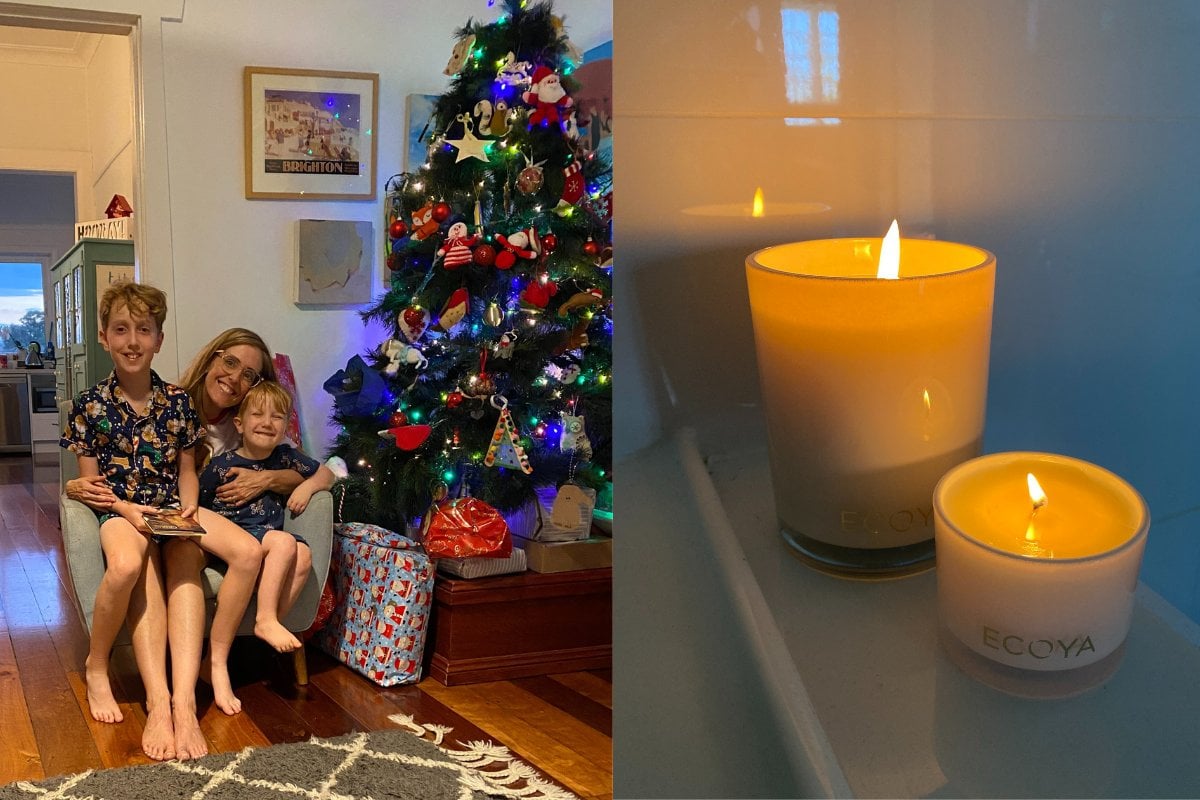 I have always loved Christmas – the family traditions, the catch-ups, the decorations, the flavours and the fragrance of this most wonderful time of year.     
I grew up in the UK, and so while I have swapped big turkey roasts, festive jumpers and real pine Christmas trees for seafood, sunshine and beach swims, I love the very different traditions with equal measure.
As we come to the end of another challenging 12 months in our post-pandemic world, I am more excited for this Christmas than ever before. 
The uncertainty of nearly two years of living alongside COVID, juggling work with homeschooling, and not knowing when I could see my UK family again, has at times been very tough. 
Some days I really struggled with this weird reality of family separation, but other days, I tried to appreciate the little things that gave me joy.
I might not have been able to go on holiday to give my family hugs, but I could get outside for a walk in the sunshine and phone them instead. I could still enjoy the taste of a delicious barista-made coffee with a buttery pastry. Or the feeling of luxury that came from breathing in the scent of my favourite ECOYA Fresh Pine candle while I lay in the bath (and closed the door on the kids). 
Those first few deep breaths of the crisp pine scent transport me in an instant to many happy Christmases past spent with family. I can almost see my 1980s childhood living room, complete with its pine Christmas tree, covered with twinkling lights and surrounded by presents.
Image: Supplied.