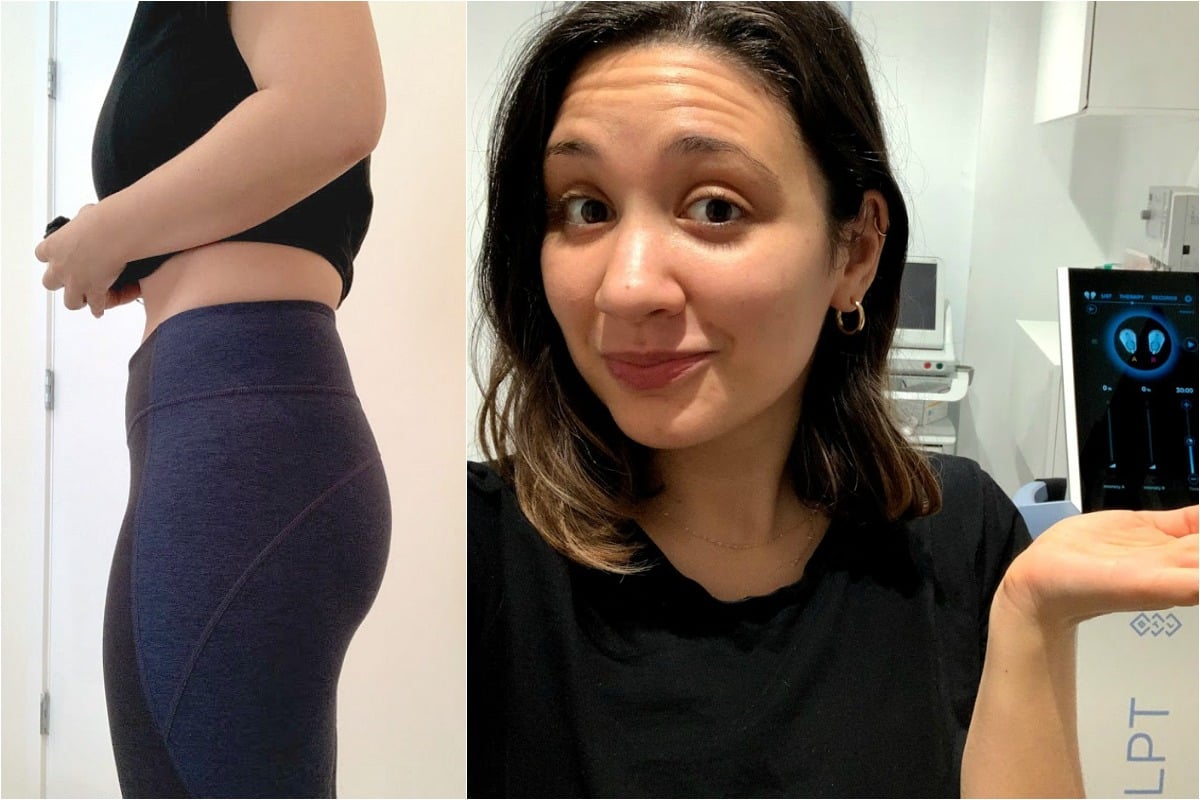 We're living in the age of the ass. A time where peachy booties are sitting at the top of the physical food chain, driving ladies all over to trade treadmills for hip thrusts.
While I think backsides of all kinds deserve our appreciation (thanks for supporting me as I binge-watched Sex Education last week, lil' butt!) there's certainly no harm in having healthy goals for your bod. If you want a perky patootie, all power to you! It happens to be an aim of mine, too.
As a gal who wasn't blessed with a rounded tush, I know the frustrations of hitting the gym and not seeing much change. I squat, and I lift, and I lunge… and the results? They're taking their sweet-ass time (sorry).
Watch makeup artist Monica Gingold explain how to contour properly. Post continues below.

I'm not expecting to look like JLo, but I wouldn't mind a little more circumference, you know?
That's why my interest was piqued when I heard about electromagnetic butt lifts.
Not to be confused with surgical butt lifts, this option – using a treatment called Emsculpt – is non-invasive. The technology claims to tone and strengthen muscles while reducing fat… With nary a knife in sight.