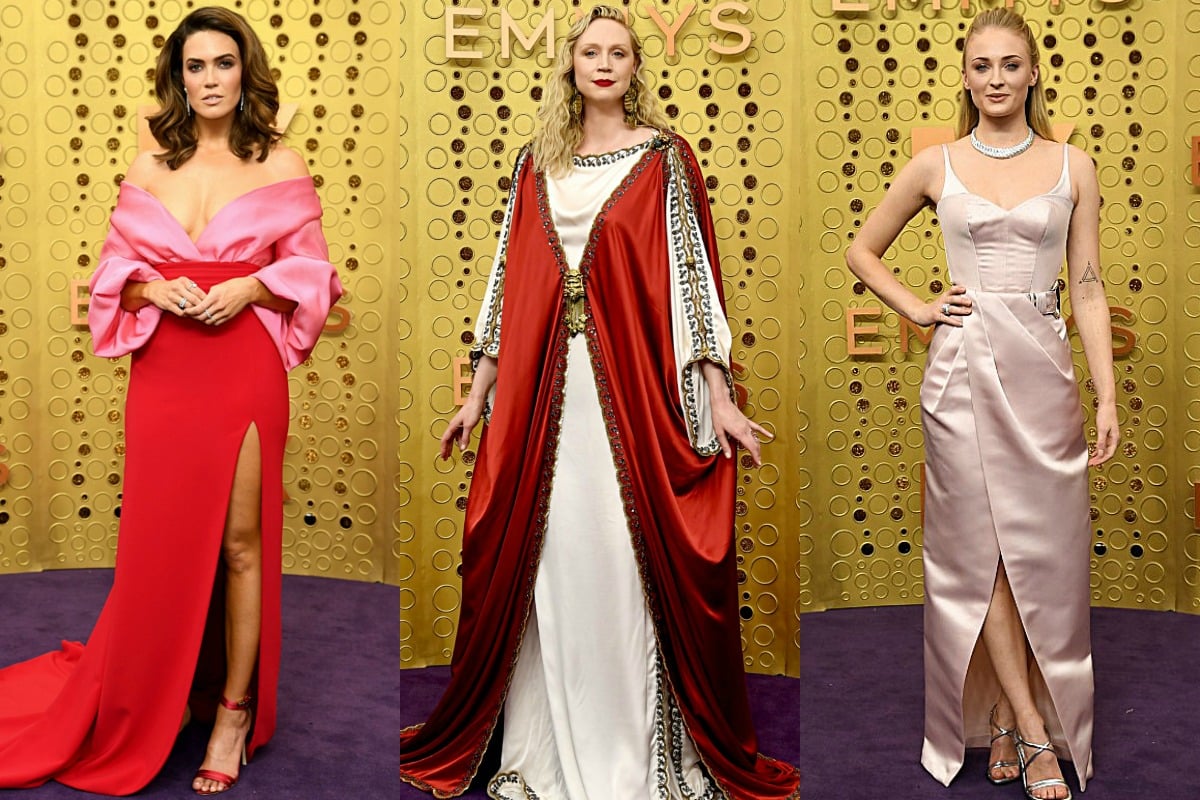 2019 has been a bloody great year for TV, dominated by powerful performances from our favourite small screen queens. With final seasons of Orange is the New Black and Game Of Thrones, and new thrillers like Killing Eve, when it comes to fabulous heroines we've been spoiled for choice.
And now that we've binged the shows, it's time to admire the fashion, frocks and frivolity of this year's Emmys red carpet.
We're pleased to report that the stars have gone all out this year – with colourful princess gowns and regal metallics two of the big takeaway trends from the night (special mention for GOT's Gwendoline Christie, who took the trend literally with an actual cape #queen.)
But we can't help but think there are a few stylists in Hollywood right now getting a strict talking to from certain publicists.
The combination of bright red and hot pink probably felt like a bold move for the likes of Marisa Tomei, Taraji P. Henson and Mandy Moore – until they showed up and saw their fellow A-listers wearing…almost identical frocks. Awks. Hopefully they all got a group selfie and laughed about it over several champagnes.
Check out the dress doppelgangers below, then marvel at all the major looks from the Emmys 2019 red carpet.