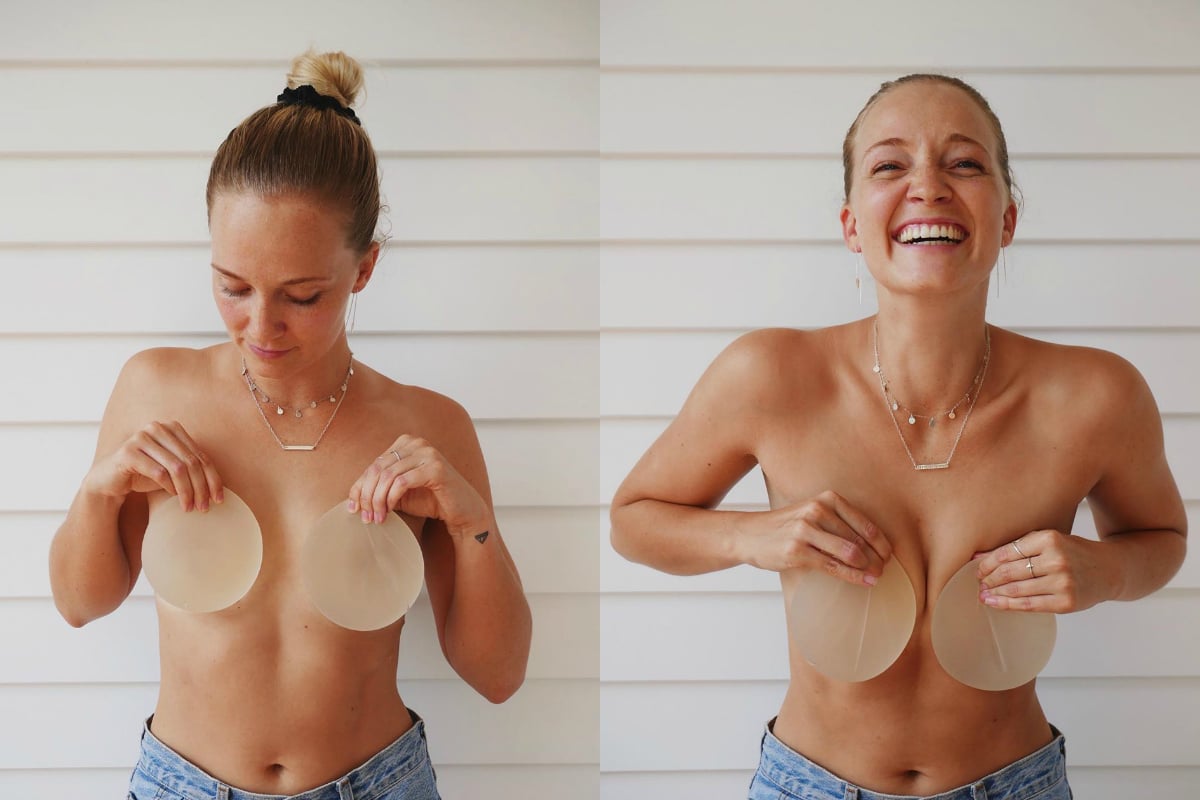 It was not much more than three years ago when Emma Carey accompanied a friend to a breast implants consultation.
Em, 26, never had a desire to get implants, but not long after watching her friend, she found herself at her own consultation.
Then before she knew it she was back in hospital, this time for her own breast augmentation surgery.
This is Emma Carey's story. Post continues below video.
Known as the girl who fell from the sky, Em was more than familiar with hospitals. She'd been in and out of them for years after her skydiving accident in Switzerland in 2013.
Speaking to Mamamia, Em explained that at the time of her augmentation, entering a hospital for a cosmetic procedure was different. Firstly, it was a very spontaneous, "rash" decision. Secondly, it was a choice she had control over.
"It is something I never in my life had even thought of. I've always in my life been completely flat chested but I never cared, I'd never been self-conscious about it. I never thought about it," she said.
"I guess it was because at that time I was still getting used to being in my body after my accident, I was still in hospital all the time with infections, there was a lot medically going on. Maybe it was just something I thought 'Oh, this is something that I can choose and I can have control over'… At the time it felt different because it was for me, it was something that I wanted to do rather than something that I had to do."
 

View this post on Instagram