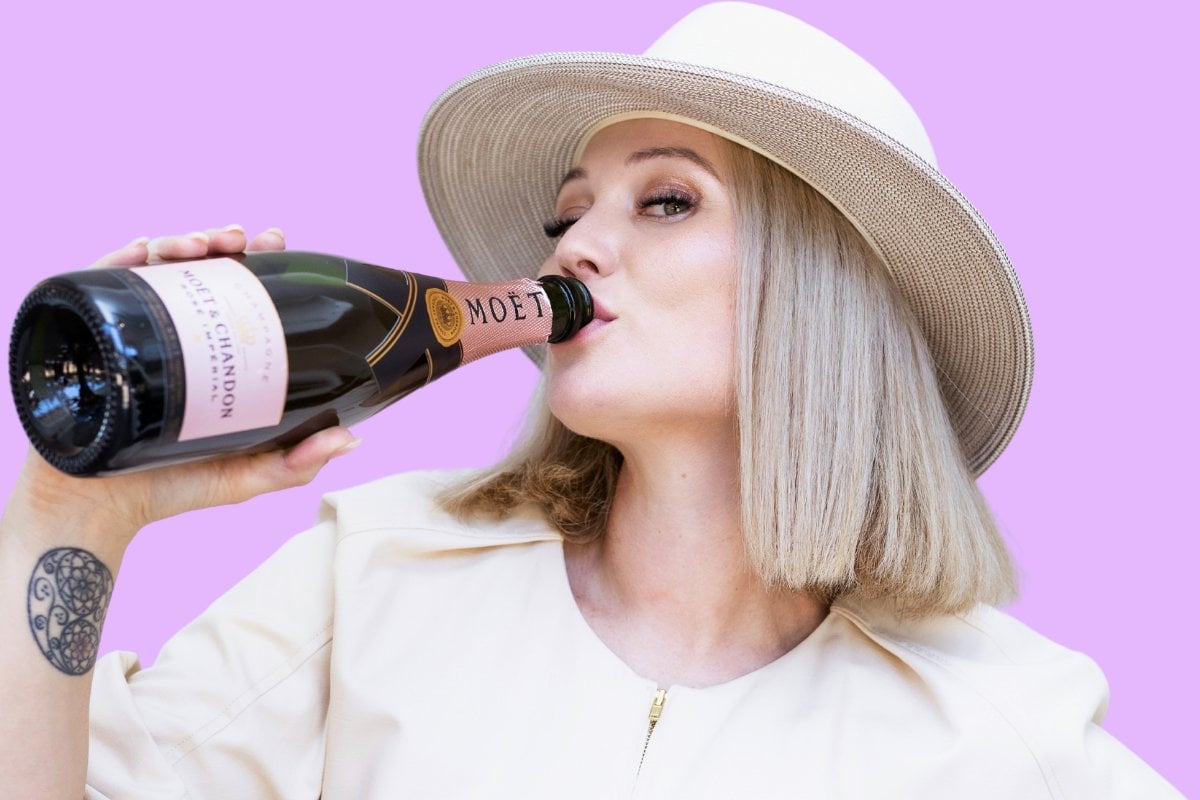 I was standing in the shower yesterday trying to pluck a stray hair from my nipple, contemplating the end of another decade and making a mental note of all the things I'd tell my younger self now. 
Like don't bang that guy because he'll be pacing your workplace car park on Monday. Don't convince bands in clubs that you're a professional singer when you're two bottles in, and don't eat a whole bag of sugar-free lollies on Valentine's Day because you'll shit water at your dinner date. 
Why does turning 40 feel like a pending crisis?
Watch: Embrace your post-baby body. Post continues below. 
If you're anything like me, you've banked a lot on 'humour' when it comes to your royal f**k ups. Society preempts bad behaviour because you're young, and no one's ultra concerned about what 'legacy' you're gonna leave behind because there's plenty of time for that, right? 
Wrong.  
Now, you can't cry, vomit and fight with people at social events and you can't ask your folks to front court fees for unpaid parking fines. 
Here are my top 10 tips for embracing 40.
Imagine your 60th.
You're hosting a silver-fox party, but you have to wear a pad because every time you laugh at a joke a little bit of wee comes out. 
You'd kill to be 40 again, wearing lacy knickers and enjoying marital sex once a year.
Don't save money.
If you save, you're giving the universe the impression you're not earning enough. 
I've told my husband this a thousand times. Spend like it's no object. The more you spend, the more you'll see. You'll also be a much better person. Money does grow on trees, but you have to prune it to promote growth.