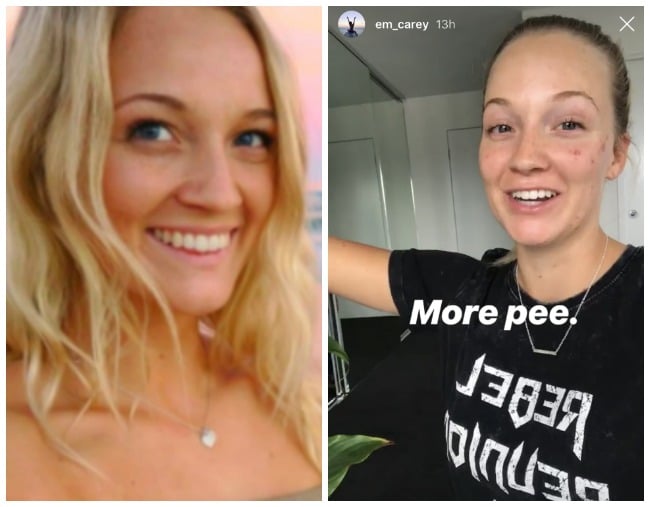 In 2013, when Emma Carey was 20, she went on a European summer holiday.
She still finds it strange how normal she felt that Sunday morning in June, when she decided to go skydiving in the Swiss alps. Even those first few seconds, as she was free-falling from 14,000ft, felt "incredible".
Then she noticed something was wrong. Her tangled parachute hadn't opened fully, and as she saw the ground coming, she was certain she was going to die.
Em landed on her stomach, fully conscious. She couldn't move her legs, and she couldn't get up. She had broken her spine and her pelvis, and doctors said she would be confined to a wheelchair for life.
Now, five years later, Em has just returned from a very different kind of European holiday. For the first time, she revisited the place of her accident.
Back in Australia, she's determined to share the reality of what it's like to live with a spinal cord injury – something she knew nothing about five years ago.
On Wednesday, the now 25-year-old posted a series of videos to her Instagram story, documenting the details of living with her injury.
"When I woke up, I saw someone did a post saying it's World Spinal Cord Injury Day, so I thought what I would do is I would film my day today on stories, and show you some parts of my day and my life that are injury-related that you might not know about, which are just daily things," she said.
"Obviously you need to remember that every spinal cord injury is completely different, some people have certain symptoms and problems that other people don't have… so I'm just going to be showing my personal issues that I live with."
Filming from her bed, Carey explains that she typically sleeps around four to five hours a night due to pain, and also because she stays up late to do her last catheter.