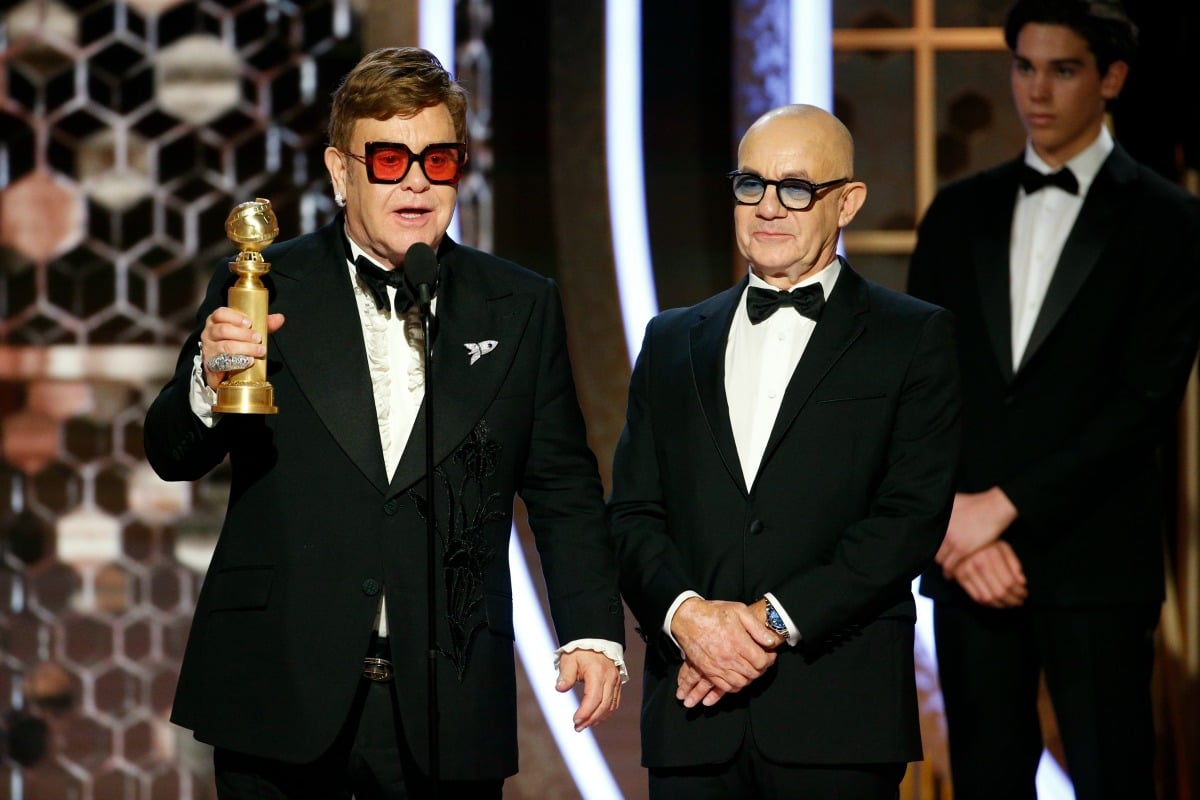 Over the past few decades, Elton John has been responsible for some of the world's greatest hits.
From 'Rocket Man' to 'Crocodile Rock' to 'Candle in the Wind', the 72-year-old's songs have proved to be timeless.
But behind the scenes, there was another voice behind Elton John.
After all, Elton John is not just Elton John.
Take a look at the trailer for Rocketman below. Post continues after video.
Since they first met in 1967, Bernie Taupin has been the other half of 'Elton John'.
Behind the scenes, the lyricist and singer collaborated with the musical legend on more than 30 albums, writing the lyrics to the vast majority of the singer's extensive discography.
But with Taupin the quiet half to John's colourful flamboyance, the songwriter has largely stayed out of the limelight.
Now, with movie Rocketman recounting Elton John's story, the pair's long-running partnership is back in the spotlight once again.
At the 2020 Golden Globes, Elton John's song, 'I'm Gonna Love Me Again', won the award for Best Original Song.
It was the first time in 52 years that the pair had shared an award together.
"It's the first time I've ever won an award with him, ever," John said. "We never won a Grammy – we never did anything [award-winning] together except for this."
"This is really sweet," Taupin added. "This is not just about a song we wrote for a movie. It's about a song we wrote for a movie that deals with our relationship. And it's a relationship that doesn't happen very often in this town. It's a 52-year-old marriage."