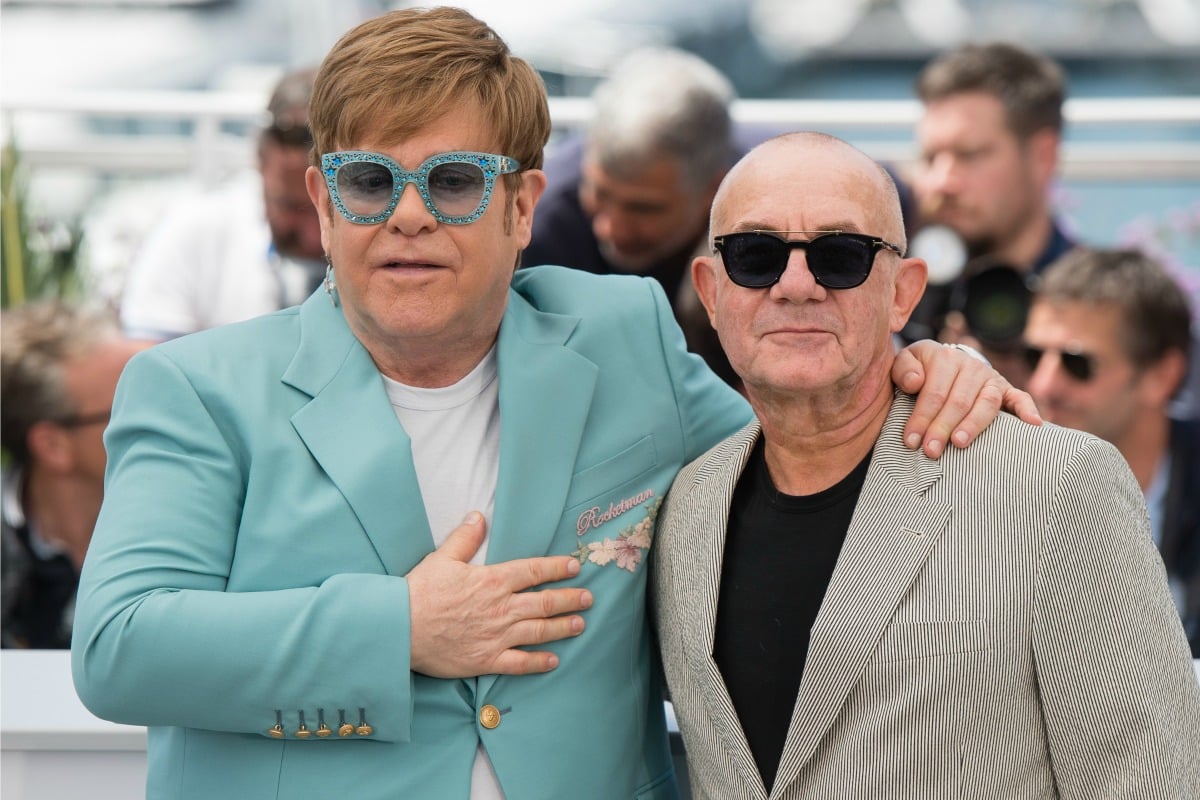 Over the past few decades, Elton John has been responsible for some of the world's greatest hits.
From 'Rocket Man' to 'Crocodile Rock' to 'Candle in the Wind', the 72-year-old's songs have proved to be timeless.
But behind the scenes, there was another voice behind Elton John.
After all, Elton John is not just Elton John.
Take a look at the trailer for Rocketman below. Post continues after video.
Since they first met in 1967, Bernie Taupin has been the other half of 'Elton John'.
Behind the scenes, the lyricist and singer collaborated with the musical legend on more than 30 albums, writing the lyrics to the vast majority of the singer's extensive discography.
But with Taupin the quiet half to John's colourful flamboyance, the songwriter has largely stayed out of the limelight.
Now, with new movie Rocketman recounting Elton John's story, the pair's long running partnership is back in the spotlight once again.
The beginning of Taupin and John's partnership began in a fairly similar manner to what is shown in the new film.
In 1967, John, then going by his given name of Reg Dwight, responded to an ad in a music magazine calling for new talent.
John, who was then 20 years old and an organist in the band Bluesology, auditioned at Liberty Records' London office.
After failing the audition, John admitted to music producer Ray Williams that while he could write music, he struggled to write lyrics.