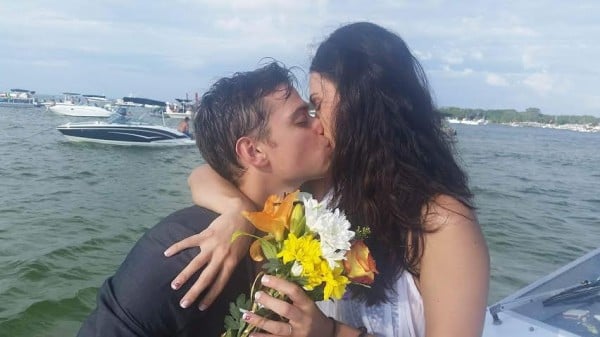 The bride's name is Amelia. Her new husband is Chris. Her sister is Sofia and her mum is Jane. They jumped at the chance to share their thoughts on Amelia's and Chris' decision to elope.
One thing is for sure – running away to get married isn't all romance and happiness. There's all of that, as well as plenty of mixed emotions from shocked family and friends and those who feel like it might have been a huge mistake.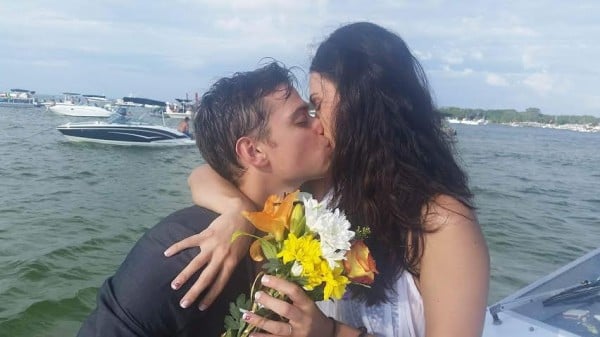 Why I eloped.
It was the European summer of 2013 when I decided to go on a solo trip around Europe. Despite my friends and family giving me a thousand reasons why I shouldn't go I went anyway and it changed my life forever and not in the usual way a trip around the world does.
I had to catch two flights to Naples, Italy from England stopping at Milan on the way. On my first flight I was sat next to a father with his two-year-old baby girl. She was an active little thing and climbing all over the seats and over me.
On my second flight I thought to myself how nice it would be to sit next to someone new this time and no sooner had I thought this a very attractive tall, blonde, blue eyed American air force serviceman strolled on down the aisle and stopped at my seat. He said "do you mind?" as he slipped past me to his window seat. I didn't mind, I didn't mind one bit!
We ended up exchanging details and caught up in Italy. We went out on the Amalfi coast together, explored together and we became good friends.
I never thought I would see him again although we still kept in touch, talking online and the occasional Skype call. It wasn't until I made plans to go to America with two friends I had made while in Europe that summer that I contacted him again and asked if he was back in America yet. As fate would have it, he had just returned to America and was free to catch up. We spoke almost every day in the lead up to my trip and while I was there we cruised around the Bahamas and stayed in Miami. It was bliss and we didn't want it to end.