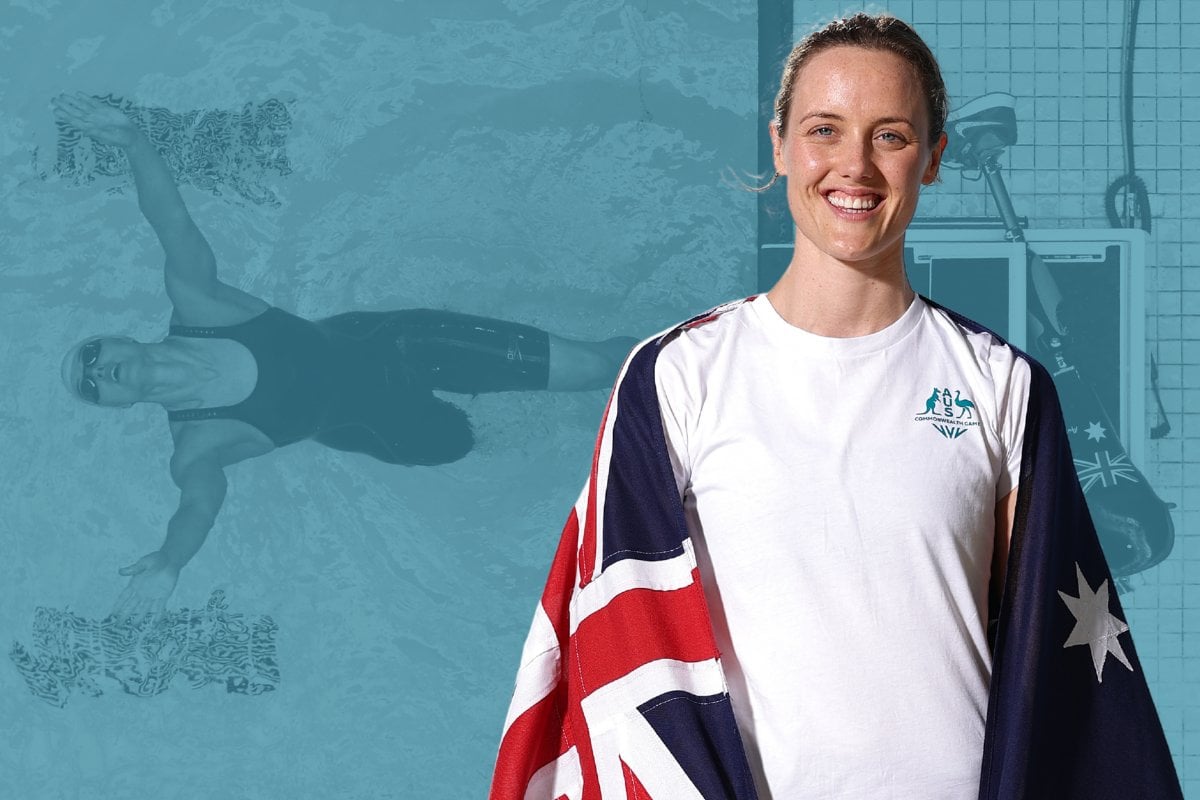 Something strange happened the other day.
Para-swimmer Ellie Cole – who just so happens to have the most Paralympic medals of any Aussie of all time – was shamed for having "a pretty token impairment".
"I've never experienced anything like this before," Cole tells Mamamia.
"In fact, it's always been the opposite growing up with a disability in Australia. Everybody always saw me having an amputation or prosthetic as being quite disabled.
"Over time, with the Paralympic Games having the platform that it has, I suppose the language around disability has changed quite a lot. And now it's gotten to a point where I've gone through the whole range of being perceived as quite disabled, and now [being told] I have a 'token' disability.
"So that's been really interesting."
The comment came after she appeared on The Project to talk about the recent controversy around the official Paralympics TikTok account.
Watch Ellie Cole on The Project right here. Post continues after video.
In case you missed it, here's the TLDR version: The Paralympics account has gone viral with 3.4 million followers for their tongue-in-cheek videos. But some people are angry about the content, which they say is "vile" and "disgusting" for making fun of Paralympic athletes.