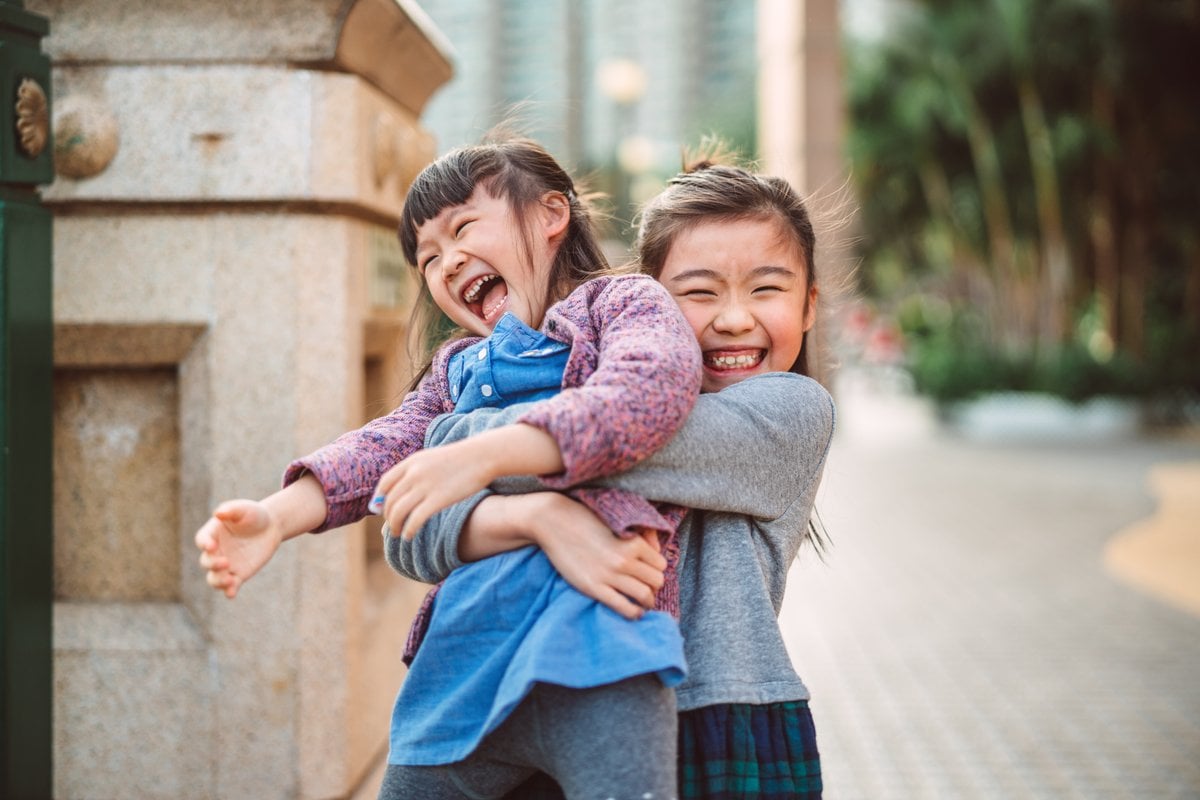 As the oldest child of four daughters, I know all about the unique struggle of being the eldest daughter.
Don't get me wrong... being an older sister is a glorious role. Outdated hand-me-downs don't really exist, you tend to be closer to your parents before the rest of your siblings, and typically the role of being an older sibling instills a strong sense of work ethic and independence in you. 
But it would be a lie if we didn't acknowledge that being a big sister can be a pretty hard slog. 
Watch the unspoken, heroic acts of sisterhood. Post continues after video. 
From being forced to babysit your petulant little siblings, to the unbelievably strict rules you had growing up that no one else had, it can all get a little bit exhausting.
So, here are six things the eldest daughter of any family absolutely knows to be true. 
1. You are the scapegoat. Every. Single. Time. 
If you're the oldest kid, then you'd be very familiar with the scolding from your parents that goes a bit like this: "You are the oldest and you should know better." GIVE. ME. A. BREAK.
There's not much that isn't your fault, because an eldest daughter's responsibility is to set the example, and your own mistakes, troubles and misgivings are a very bad precedent to set for your younger siblings. 
"My younger sibling once slammed a glass door closed on my hand, which resulted in me needing seven stitches on both my wrist and thumb. The blame lay entirely in my bloodied hands, for not 'gaging when they would close the door'." 
You live, and you learn, I suppose.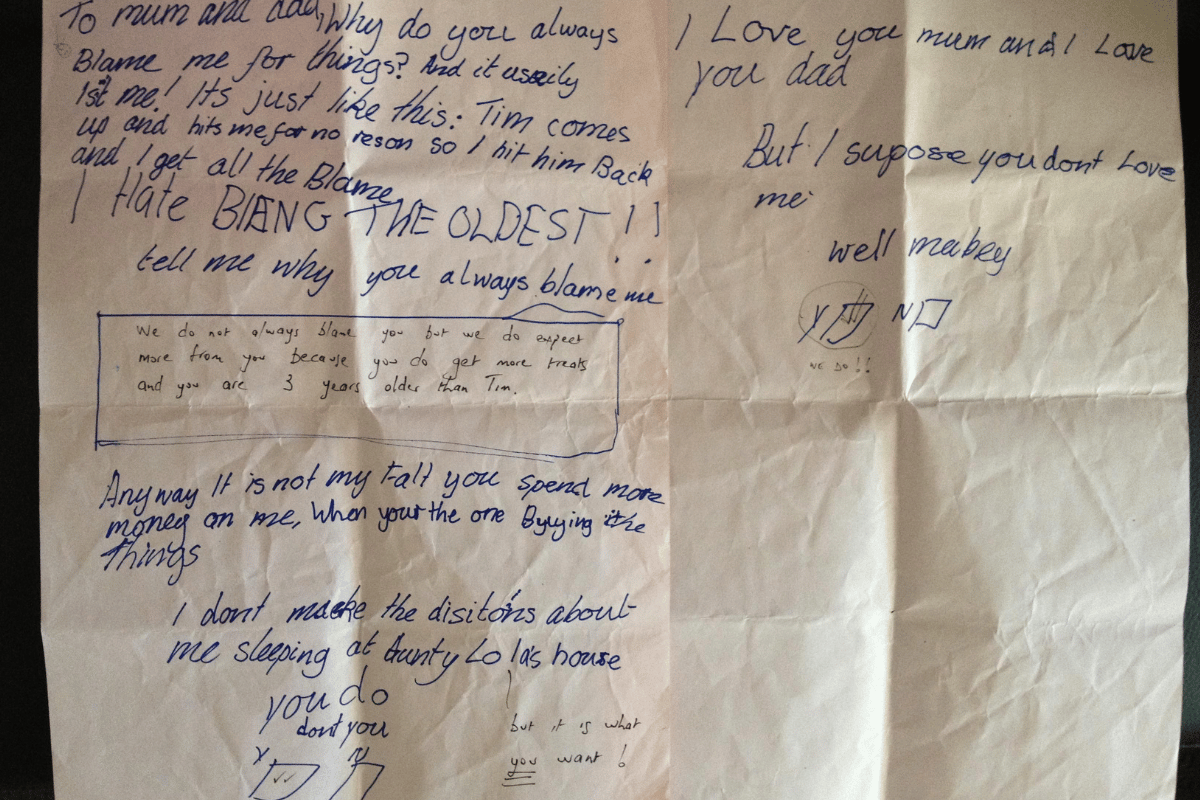 'Found this beauty. A note I wrote to my parents about my younger brother... I was seven, he was four.' Image: Supplied/Jess Neild.