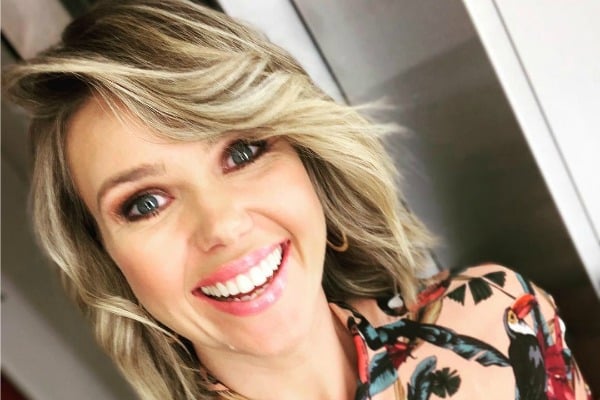 Since becoming pregnant Edwina Bartholomew's bosses at Channel 7 have given her a sleep-in, but that doesn't stop people being fascinated by the early hours she keeps.
The 36-year-old used to set her alarm anywhere between 2:45 and 3:30am, but now it's a leisurely 4:30am.
"It sounds silly but that extra hour – anything out of the twos and threes makes a big difference. So I feel really different and good by comparison," she told Mamamia.
Despite working early mornings for 15 years, Edwina has never quite got a handle on the whole "prep before bed" idea.
Breakfast is squeezed in-between moments she's on screen. Post continues after video.
"Every morning it's a scramble. I don't know why," she laughed.
She's also a snoozer. In fact she factors a 10 minute snooze into her morning routine.
"Only one though, anymore than that and I am capable of falling straight back into a deep sleep. So I can't press snooze more than once," she said.
Once out of bed, Edwina does 20 minutes of meditation using the Insight Timer app, which is something she started doing when she and husband Neil were trying to fall pregnant.