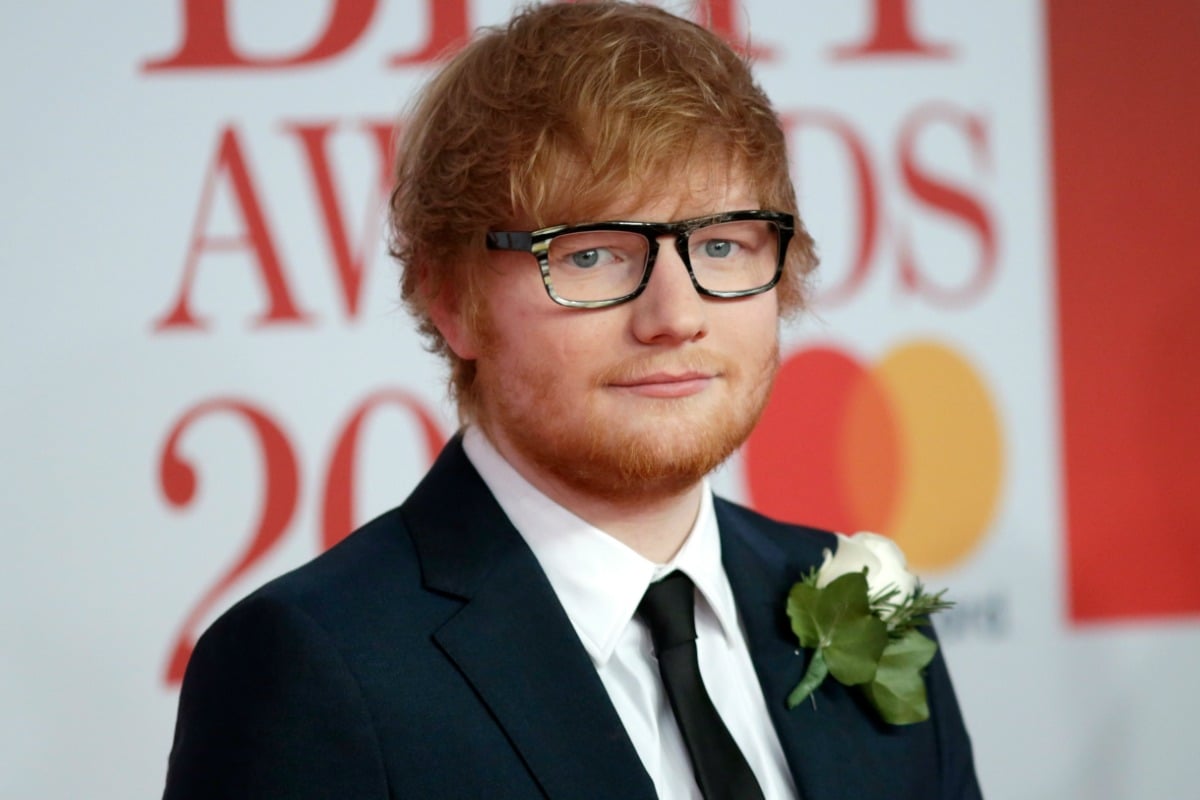 When Ed Sheeran was just 14 years old he lost one of his best friends.
His classmate, Stuart Dines, was killed while on a school trip to Austria in February 2006. The teenager died when a lorry carrying metal rods crashed into the bus he was a passenger on.
While Sheeran wasn't on the trip, he was overwhelmed with grief. Shortly after hearing the news, he sat down and turned his emotions into music.
These are the lyrics he came up with:
"I miss your laughter
I miss your tears
I miss your rambling
About your fears
Your smile
The crowed has gathered
All around
No ones speaking
No one makes a sound
And I…" 
In the biography, Ed Sheeran, author Sean Smith describes how the young musician created We Are, the song which would later launch his career.
"Ed had to come to terms with the death of someone he saw practically every day," Smith writes.
"He resolved to write a song about his feelings. He composed it, he said, 'Whilst I got round to actually accepting it'."
Sheeran showed the song to Dines' family and they were so moved by the track, they played it at the young man's funeral.
Four years later, in October 2010, Sheeran included We Are in a set at The Bedford Pub in Balham, southwest London. In the audience were talent scouts for the record label Atlantic. They signed the unknown artist just three months later.
This isn't the only time Sheeran has used his own pain to inspire his songs.
His single Supermarket Flowers, which appears on the album Divide, was written for his grandmother.
The lyrics are:
"I'm in pieces, it's tearing me up
but I know a heart that's broken is a heart that's been loved,
So I'll sing Hallelujah,
You were an angel in the shape of my mum."
In an interview with Capital FM, Sheeran explained it's the "most special song on the record" for him.
"My grandmother was very ill during the time I was making the record and passed away at the end of me making the record, so we wrote this song as a tribute and just left it on."
In fact, he wasn't even going to put the song on the album, but his grandfather encouraged him to do so.
"My grandfather just turned to me [at the funeral], he was like you have to put that out, that has to go on the record. It's such a good memory, that's why it's ended up on there."
"[It was] really hard to write, but very easy at the same time in terms of its flow. There was no trying to think of poignant lines and being like death is this or like life is this. It was just so spot on and the lyric of 'you are an angel in the shape of my mom', that could end up in a poignant line but it was the truth."