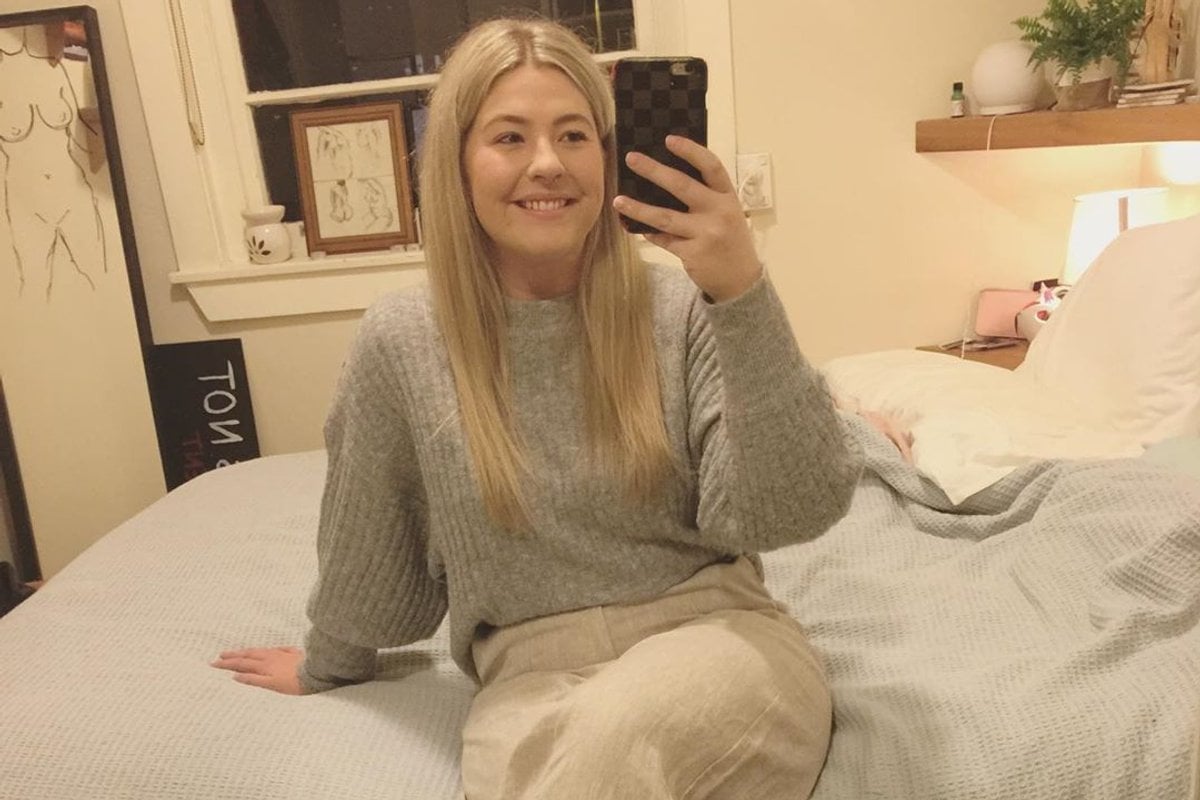 Ebonie Sanderson didn't think much of the polite message she sent off to a man, Tom, who'd she matched with on Tinder.
He'd been persistent throughout the day and insisted Ebonie come over that night. She apologised and politely let him know she was busy studying and was going to be home late.
That's when a flood of messages started on more than one of Ebonie's social media accounts.
Mamamia confessions: Tinder tales. Post continues below video.
"Who else are you f***ing?" one said.
Speaking to Mamamia, Ebonie said she pushed back, saying she was no longer comfortable seeing him and was sorry for wasting his time.
"Cya you ugly, fat time wasting w****," came one response, along with a number of voice messages.
In one, he called Ebonie a "piece of sh*t, and you're fat, and you're ugly, ugly on the inside and outside".
When she blocked him, he added her through another account to continue the abuse.
It wasn't confined just to Instagram either: On Snapchat, Tom said "I know you know, deep down, that you are below me. That there's a hierarchy in society... and the dysgenic like you are there to serve us".