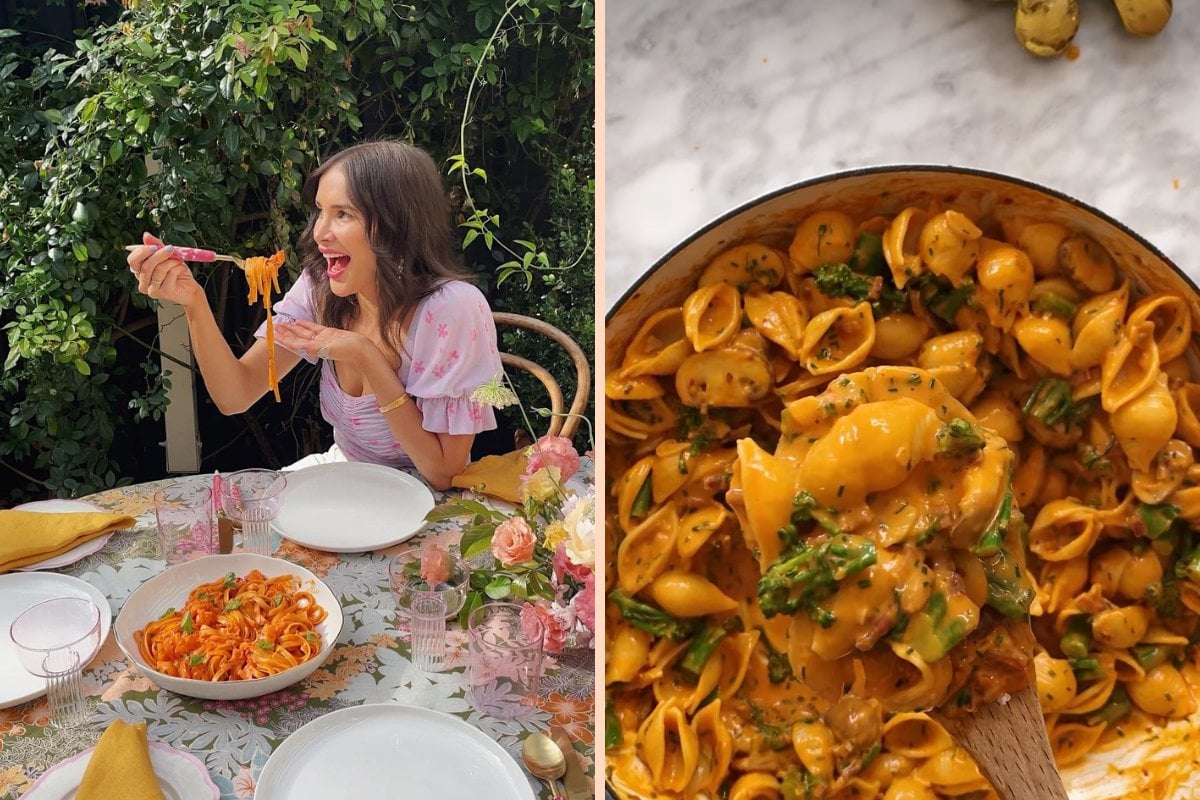 It's always pasta season as far as I'm concerned, but in winter it's hard to find a more comforting dinner for a cold night than a bowl of noodles drenched in Parmesan cheese.
I'm a trained chef who spent 90 per cent of my cooking career in Italian kitchens (by no accident). Since having my daughter last year, I've been channeling my creative energy and insatiable appetite for good food into sharing recipes via Instagram and TikTok under my brand Into The Sauce.
As I'm sure every parent can relate to, I became extremely time poor the minute I brought that little baby home, which has steered me towards developing more and more quick and easy recipes (RIP to the old me whose slow cooker had permanent residency on the kitchen bench for regular weeknight dinners).
These five pastas save my soul when I just can't (lots of the time), for when my energy levels have me craving takeaway, but my body knows what it needs is a home-cooked meal.
Vodka Pasta.
Serves: 3-4
Difficulty level: Easy
Chop some shallots and garlic, pick some basil leaves, the rest you just measure out and pour in. A small workload for one of the glossiest, most luxe sauces on the planet. The alcohol in the vodka draws out the flavours of the other ingredients which is what gives it such an incredible depth of flavour.