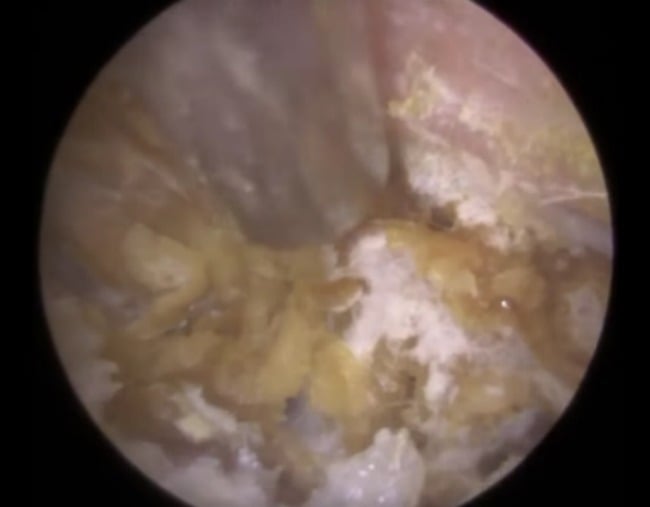 If you're squeamish, you might want to look away now.
Footage has emerged of an audiologist in the United Kingdom removing a serious build up of wax from a woman's ear.
In fact, there was so much wax, the woman was left deaf by the build up in her ear canal, and just in case that wasn't bad enough, it also gave her a nasty fungal infection.
British audiologist Neel Raithatha – who is also referred to as the 'Wax Whisperer' – shared the video on his YouTube channel, and it's every bit as gross as you'd imagine.
Apparently the woman had years worth of wax build up, which had left her deaf and unable to even wear her hearing aid.
Using an endoscope, the video shows Raithatha inspecting the patient's ear before then scraping away layers of wax and dead skin.
The entire process took Raithatha just over 10 minutes to complete – twice the time it usually takes for him to extract ear wax.