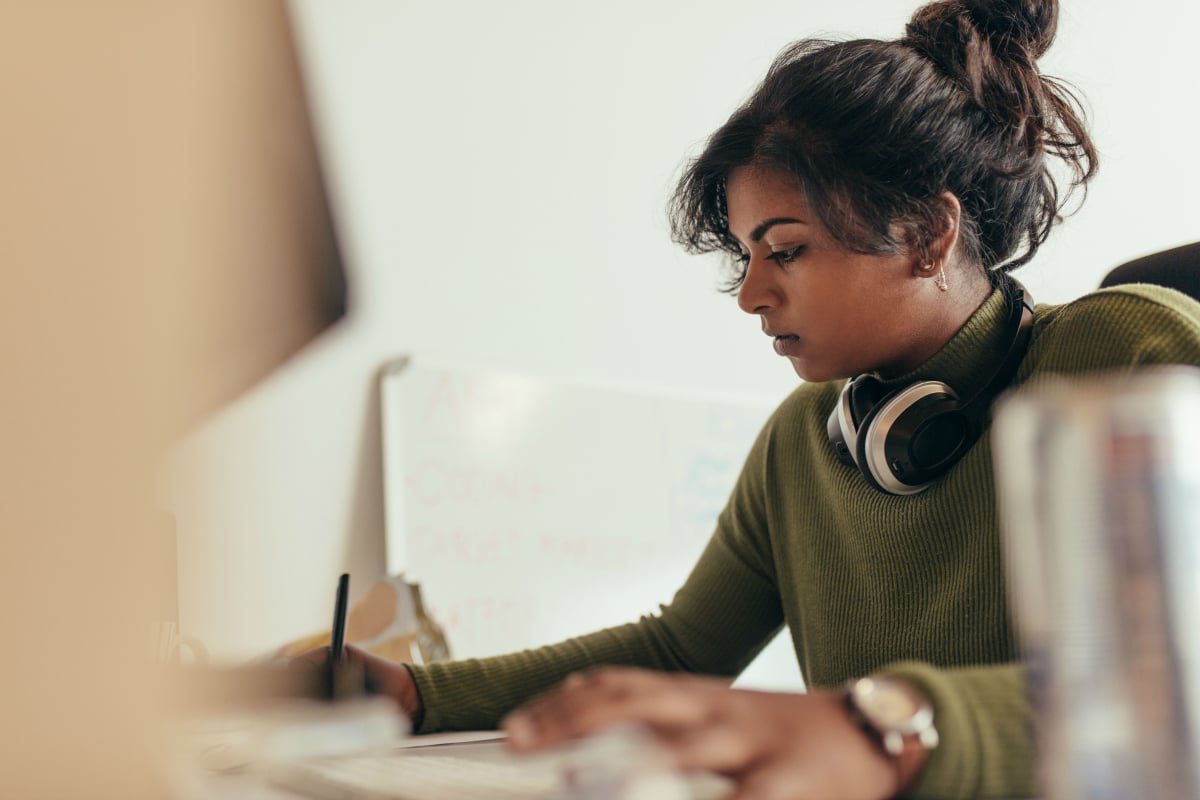 I always wanted to be a writer for a living, and for the last few years, I've been living that dream.
I love it, but soon after I started, I discovered pretty quickly that I'd spend at least eight hours on most days sitting and staring at a computer screen until my eyeballs went desert dry. That's just the nature of the gig.
Strangely, I also found that even though it's not physically strenuous, sitting still and concentrating on a screen for such a long time is hard on my body; I can become stiff from a lack of movement, and feel groggy from focussing too hard. And then I just feel blurgh.
But it's not just me – apparently, it's a real issue in Aussie offices. Safe Work Australia says "Health problems caused by prolonged sitting remain even if you exercise vigorously every day, highlighting the fact that excessive sitting and physical inactivity are separate health hazards."
If that all sounds a little intense, don't worry. There are easy fixes. The kinds that won't sound earth-shattering by nature, but will actually make a big difference to how you feel.
1. Check your setup.
If you have a desk job like mine, you'll know that back and neck pain, headaches, and shoulder pain are common computer-related issues.
In this case, prevention is better than cure; I found the top way to avoid these problems is ensuring my desk setup is optimal.
Poor workstation or desk design leads to bad posture, and I know that if I'm not careful, I'm suddenly two hours into crouching over my machine.
According to Better Health Victoria, you should have your screen either at eye level or slightly lower, and your keyboard positioned so that your elbows rest at your sides.
Then, your forearms should be flat – parallel with the floor and level with the keyboard.
Finally, make sure your chair is the right height – so your feet rest flat on the floor. If that's not possible, consider using a footstool.
My other tip is to change your work position if you can, and not just be at your desk. Sometimes, I'll write at the office dining table, or sit for 45 minutes in the casual lounge area. I find doing that keeps my body 'awake'.
Of course, not all offices are designed for hot desking or regular movement. Another option is the standing desk; you don't have to buy one, you can just get cardboard desk 'toppers' that raise your workspace and allow you to operate standing up. But there are some good ones you can buy for cheap, like this one on Amazon. Or ask your employer if they can provide.