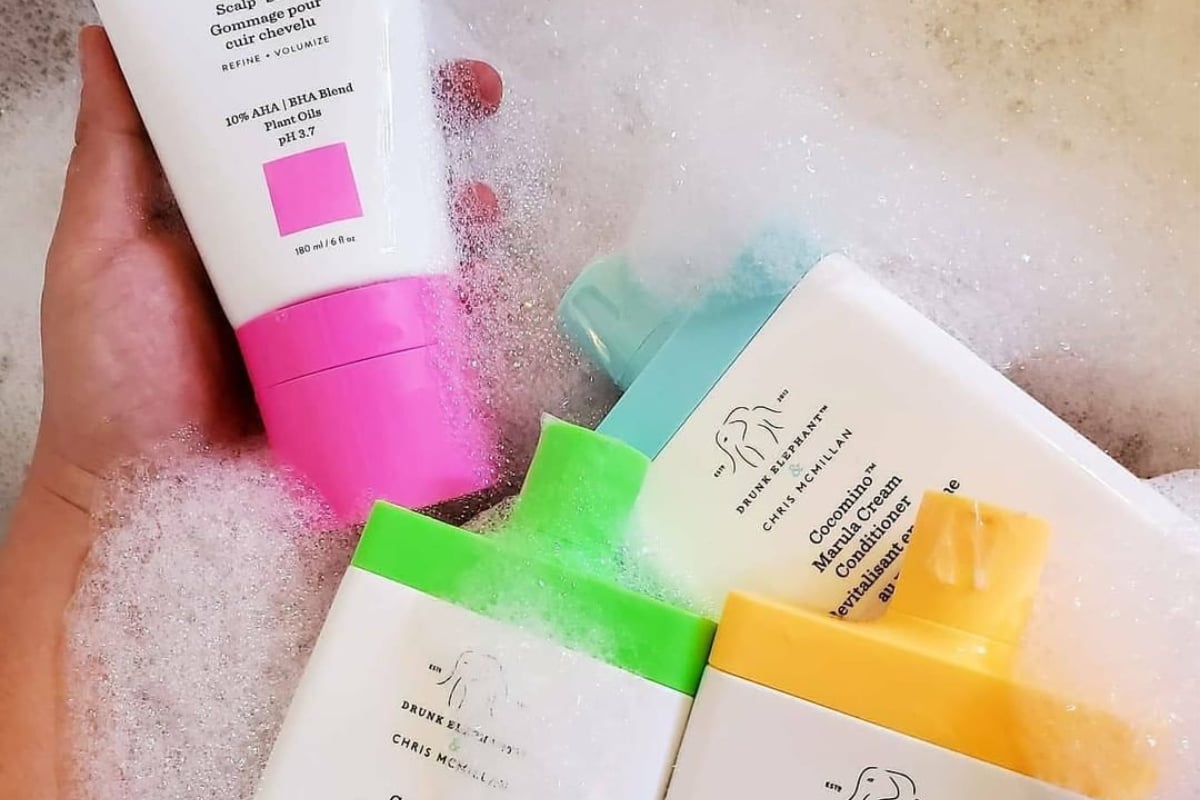 Mamamia's Tried and Tested series is your weekly review of the latest to hit our desks in beauty, health and wellness. You won't find any #sponsored content here, just honest, relatable and independent advice. This week, Senior Lifestyle Writer Amy Clark reviews the new, exxy hair and body care range from cult brand Drunk Elephant.
So… we need to have a chat about Drunk Elephant.
At the end of March, the cult skincare brand known for its high-end active skincare products and bright coloured packaging released their first-ever range of hair and body care products. Of course, the internet lost its mind because almost anything Drunk Elephant makes turns into us handing over our hard-earned cash.
WATCH: You can watch Amy's full review of the new Drunk Elephant products below, post continues after video.
But this time, it's a bit different because these products have legitimately divided the internet, and good people like you and me.
Why? Because even though there's never been a better time to find some solace and me time lathering up with fun, new beauty products in the shower, the products in question are very expensive ($58 for a scalp scrub expensive). And in these times more than ever, you're going to want to know you're getting your money's worth if you're in a position to be able to treat yourself with bougie beauty products.