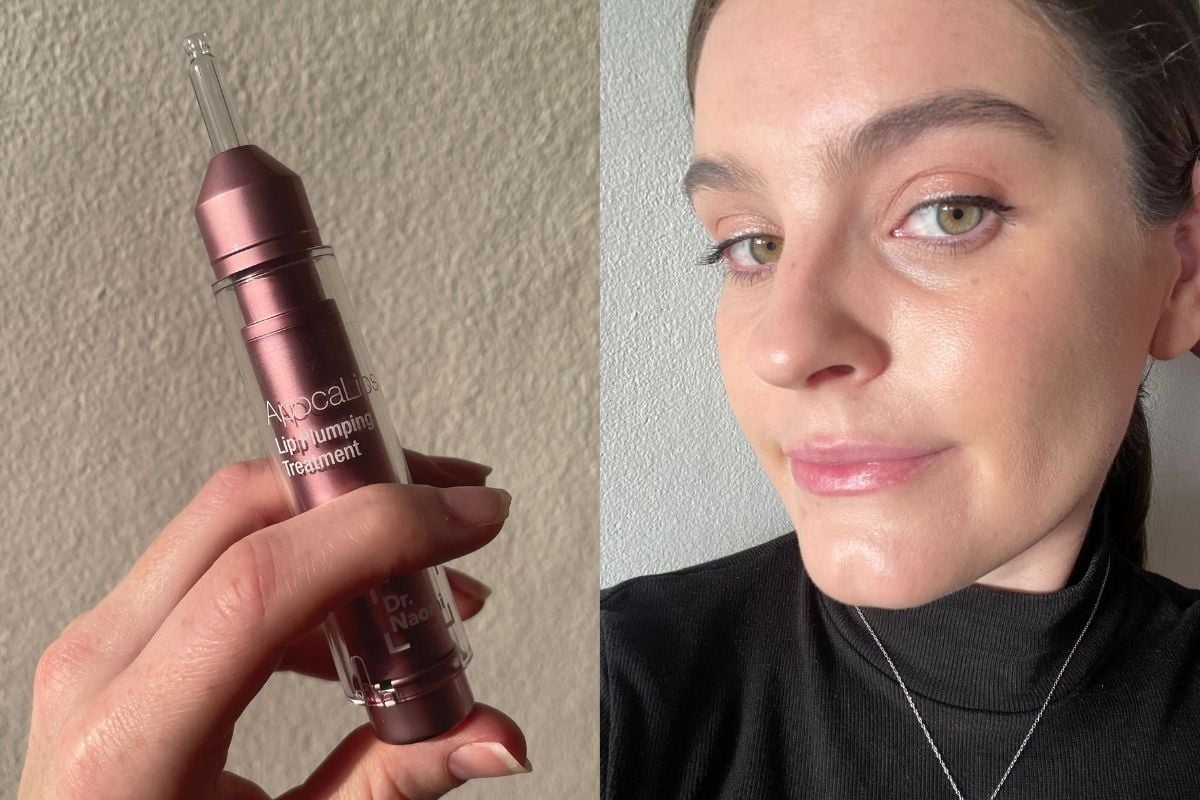 Mamamia's Tried and Tested series is your review of the latest products to hit our desks in beauty, health and wellness. You won't find any #sponsored content here, just honest, relatable and independent advice. This week, Senior Beauty Writer Erin Docherty road tested the Dr Naomi ApocaLips Lip Plumping Treatment.
As someone with lips the size of actual shoelaces, lip plumping treatments get me a little bit (very) excited. Why? Because they're the easiest way to add shape and volume to your lips, without going down the injectable route.
These days, lip plumping formulas are galaxies away from the pepperminty 'lip venom' ones you used to slather on in high school. They were sticky. Felt like ant bites. Made your lips sore.
Now, there are loads of snazzy formulas out there (looking at you Dior Addict Lip Maximizer), so when Dr Naomi's ApocaLips Lip Plumping Treatment, $89, landed across my desk (YES, it came with a giant kissy lips balloon - silly question) I was intrigued to see how it stacked up to others.
Watch: Hacks to keep your lipstick on your face. Post continues below.
And because you're probably seeing this little pink syringe-esque packaging pop up everywhere on your social feed, I thought I should share some of my thoughts with you. Are you keen? Yes?? Good.
Here are my honest thoughts on the new Dr Naomi ApocaLips Lip Plumping Treatment.
Wait. What is Dr Naomi ApocaLips Lip Plumping Treatment?
Good question. Important question. In a nutshell, it's basically a liquid lip treatment that promises to hydrate and plump your lips. 
It comes in an innovative pink 'syringe' packaging - you simply push the bottom of the product to dispense (there's also a lock, so you're able to toss it in your bag without worrying about spillage).
At $89, it is *definitely* on the spendier side of lip treatments - she's no run-off-the-mill lip balm. But! It also comes with a lot of lovely promises.
So, what does this pink syringe-like treatment actually do?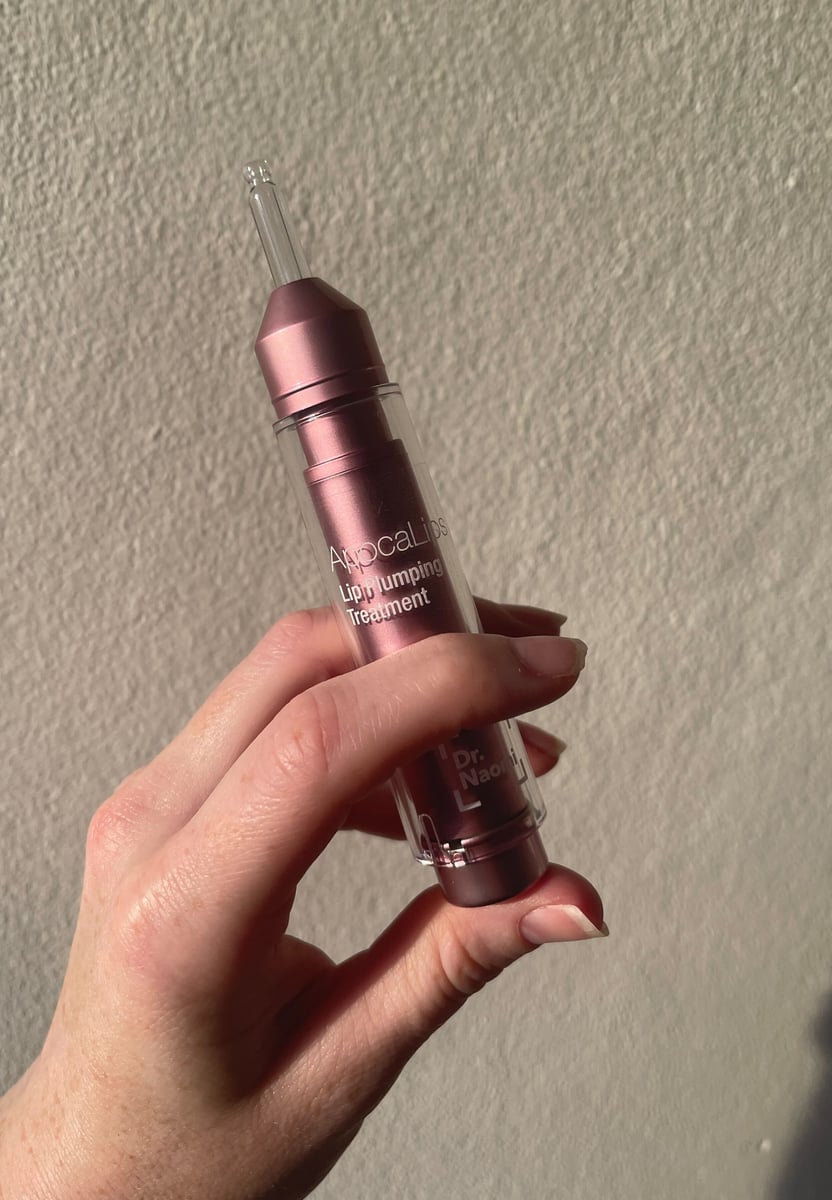 Intrigued?