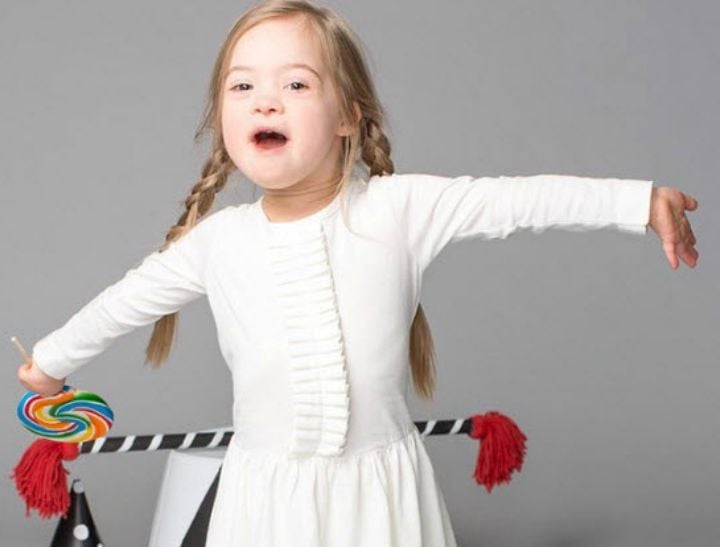 There is a new back-to-school campaign from the US that's making many people smile.
It's by a shoe label called Livie & Luca.
The model in the campaign is four-year-old Cora Slocum, and Cora happens to have Down Syndrome.
The reason behind the campaign is simple – the designers felt like existing back-to-school campaigns catered to a very specific type of child; one that didn't look like the 13 per cent of students going to school with a disability.
For this campaign, Livie & Luca worked with a company called Changing The Face of Beauty, which is a not-for-profit organisation that works towards including people with disabilities in general advertising.
The president of Changing The Face of Beauty, Katie Driscoll, has a child with Down Syndrome and was exasperated by the lack of back-to-school campaigns targeted to those with disabilities.
The campaign generated a hashtag, #ImGoingBackToSchoolToo, and has spurred other children to post their first-day selfies in support of the back-to-school movement.
You can click through the gallery below to see some of the photos contributed to the hashtag. Post continues after gallery.