President Donald Trump has issued a damning statement about former White House chief strategist Steve Bannon, who in a new book was quoted as calling a June 2016 meeting with a group of Russians attended by the president's eldest son "treasonous".
"Steve Bannon has nothing to do with me or my Presidency. When he was fired, he not only lost his job, he lost his mind," the statement read.
"Steve was a staffer who worked for me after I had already won the nomination by defeating seventeen candidates, often described as the most talented field ever assembled in the Republican party.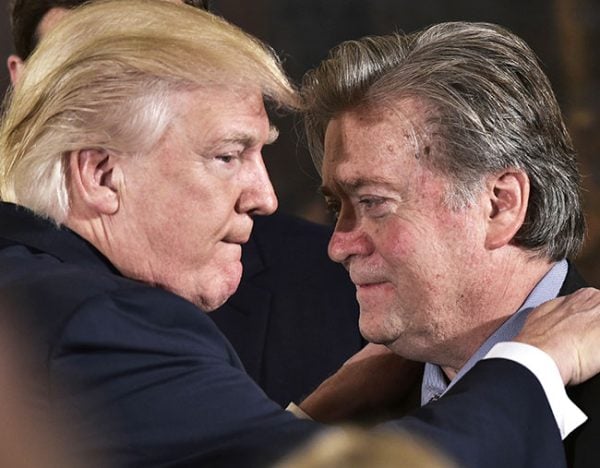 "Now that he is on his own, Steve is learning that winning isn't as easy as I make it look.
"Steve had very little to do with our historic victory, which was delivered by the forgotten men and women of this country. Yet Steve had everything to do with the loss of a Senate seat in Alabama held for more than thirty years by Republicans. Steve doesn't represent my base -- he's only in it for himself.
LISTEN: Mia Freedman speaks to Celebrity PhD Anne Helen Petersen about Trump's success, why everyone hates Hillary, and how re-election looks terrifyingly likely. Post continues after.