It's happening. The will-they-won't-they meeting of the century is beginning in Singapore as US president Donald Trump meets with North Korean leader Kim Jong-Un at 11am AEST.
It's the first official meeting between the heads of the two countries, and it will not be any ordinary encounter. Here are some of the strange facts we've learned about the summit.
1. Kim Jong-Un has brought his own toilet
Kim Jong Un reportedly brought his own toilet to Singapore. We aren't kidding.
The secretive and paranoid North Korean leader doesn't want to leave waste behind, fearing it could be studied to learn information about him.
South Korean news sites have reported this is standard practice for the 34-year-old. In April he brought his portable toilet to a meeting at the border with South Korean President Moon Jae-in.
2. A former US pro-basketballer is there
Retired American professional basketballer Dennis Rodman arrived at Singapore's airport yesterday ahead of the summit and was flocked by reporters – which might have you wondering what an ex-NBA player has to do with anything.
Well, Rodman is actually a friend of Kim Jong-Un's. Again, we're not kidding.
The former baller is just one of a handful of Americans who have visited North Korea and met Kim, which he first did during a trip with the Harlem Globetrotters in 2013.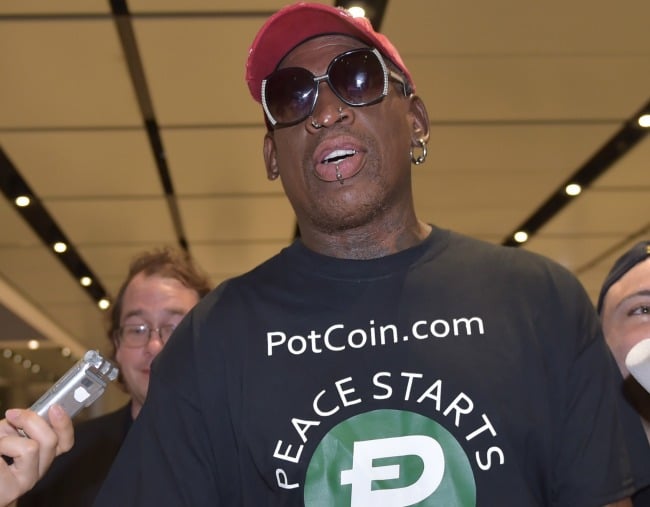 Since then the pair have formed a friendship, with Rodman returning several times, once organising a basketball game there and also singing 'Happy Birthday' to Kim.
The 57-year-old is not in Singapore with any official capacity, the White House has insisted. Instead, his trip has been sponsored by potcoin.com, the crypto-currency provider for the legal marijuana industry.
Rodman told reporters at Changi airport that he came to Singapore "to see what's going on" and that he hopes "that things turn out to be well for everyone in the world".