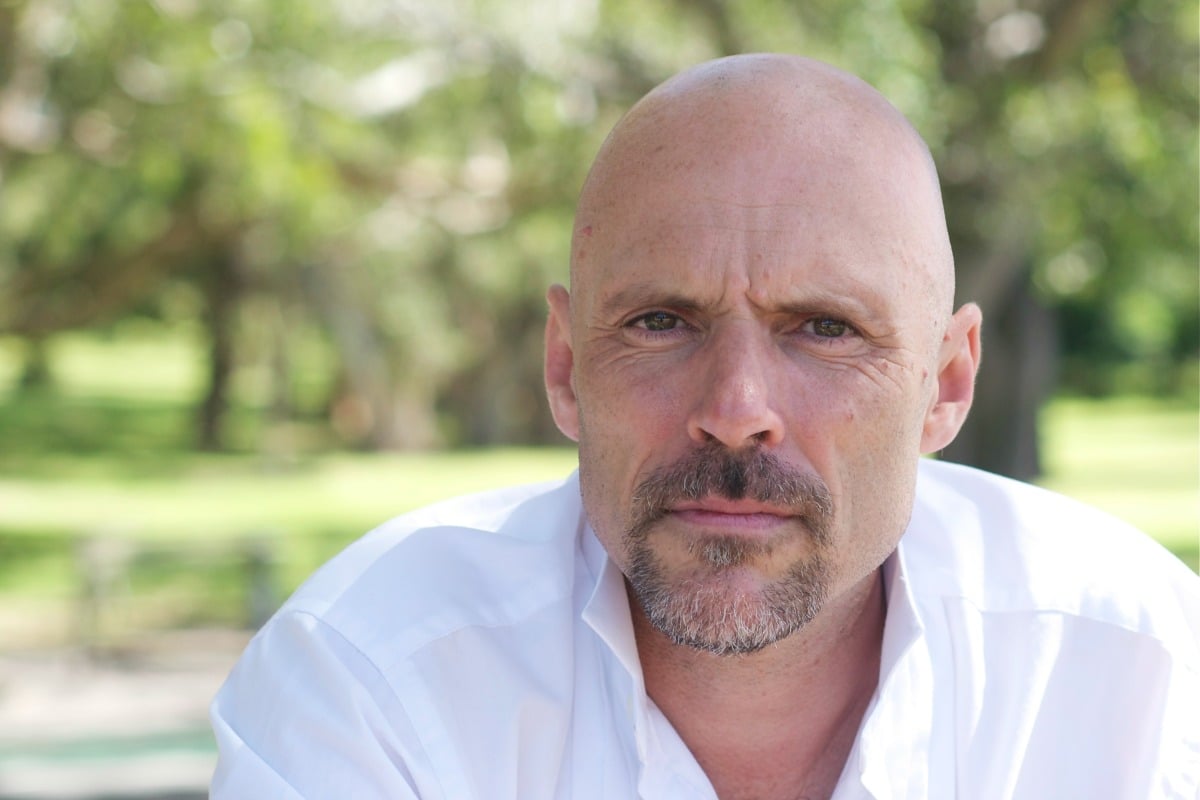 If you are experiencing domestic violence, support is available 24 hours a day through 1800 RESPECT. Please call 1800 737 732.
If you are struggling to control your anger, please contact Relationships Australia.
We at Mamamia are committed to fighting violence against women, and regularly share the stories of women who are victims. We do not condone the violence of the man in this story, but we may gain a better understanding of Australia's problem with violence against women by hearing from the perspective of someone who's hurt us, and what worked to make him change.
Jerry Retford's voice is one not often heard in discussions about domestic violence in Australia. Yes, he has lived experience, but not as a survivor.
Jerry was the person responsible.
Speaking to Mamamia's daily news podcast, The Quicky, the Australian father acknowledged that he physically and verbally abused his former wife, sometimes in the presence of their children.
He was among those who have contributed to the statistics we hear, read and see in news reports; like the fact that one in three Australian women has experienced violence at the hands of an intimate partner since the age of 15, and that police in this country field a domestic-violence related call every two minutes.
Listen to Jerry's interview with The Quicky. Post continues after audio.

Courtesy of life-saving intervention, Jerry learned that his abusive behaviour was a choice. And now he's seeking to help other men make the right one.
"I'd become pretty much the worst version of myself."
Prior to his marriage, Jerry had never been violent towards a partner. But the seeds were there. He'd unleash his "rage-filled, reactive" behaviour in private, taking it out on inanimate objects when no one was around.
What followed, he described as "a slow, inexorable slide" into abuse.
"My first use of violence in my marriage really surprised me, because I'm not a violent person. Never was, never have been. And so the rage that came out of me was frightening," he said. "It was like being a 6- or 7-year-old boy in an adult's body, and that's terrifying having a small child throwing a tantrum but being a grown man, physically."
No one outside their relationship intervened, called him out or reported him. It wasn't until near the end of his marriage, that he recognised what he'd become.
"I'd become pretty much the worst version of myself," he said. "I realised that things couldn't go on that way… I realised that I didn't like who I was. There was just a tiny, little light-bulb moment; I don't like who I am, and I don't know what to do about it."
Women And Violence: The Hidden Numbers.