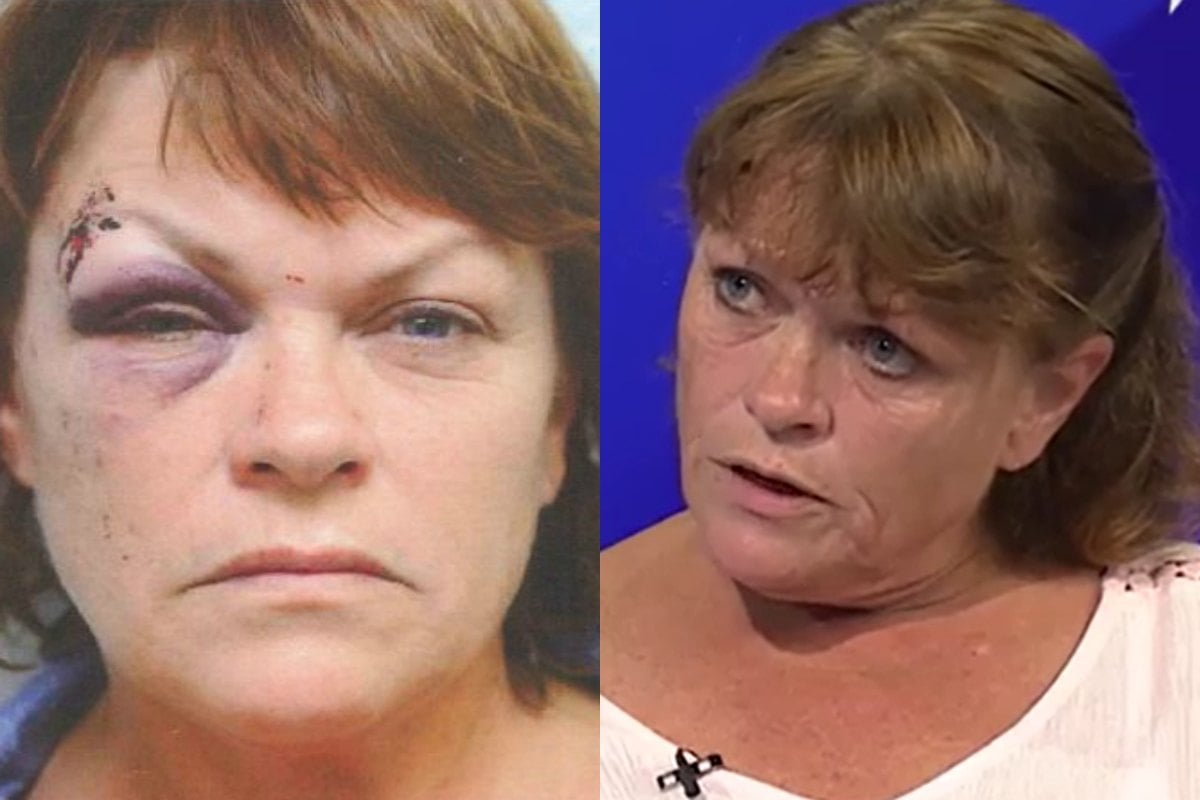 The following post contains graphic descriptions of domestic violence and might be triggering for some readers. If you, or someone you know, needs help you can call 1800RESPECT (1800 737 732).
In 2015, Jonda Stephen was charged by Broken Hill police for the murder of her abusive partner, Chris Tiffin. She says it was self-defence.
The NSW woman would have to wait until February 2018 for a jury to acquit her of murder and manslaughter.
Appearing on Tuesday night's episode of Insight, which profiled women who killed their violent partners, she described the harrowing acts of violence she was made to suffer.
"I was just sort of staying away from him and I think he'd been out at the pub and I was asleep and Chris came home," she said.
"He had pills in his hand and he was gagging me, so I swallowed those. And then he came back with a condom full of more pills and I did the same, rather than him gagging me."
Watch Jonda talk about her harrowing abuse on SBS' Insight. Post continues below.
"It's just a lot easier to take the pills. And then he was gaffa-taping me around the head and I just remember I kicked him off me. I never fought back because I was too scared but it was at that stage where I couldn't breathe and I just kicked him off me and he fell and I've jumped on him."
"I thought I said to him that 'I just can't keep doing this anymore', because of what happened the night before and he's got my laptop and I asked him what he was going to do with it and he said he was going to smash it," she continued.
"I can remember grabbing the laptop and then he's started hitting me in the head with an iron."
At this point, Jonda spotted a knife.