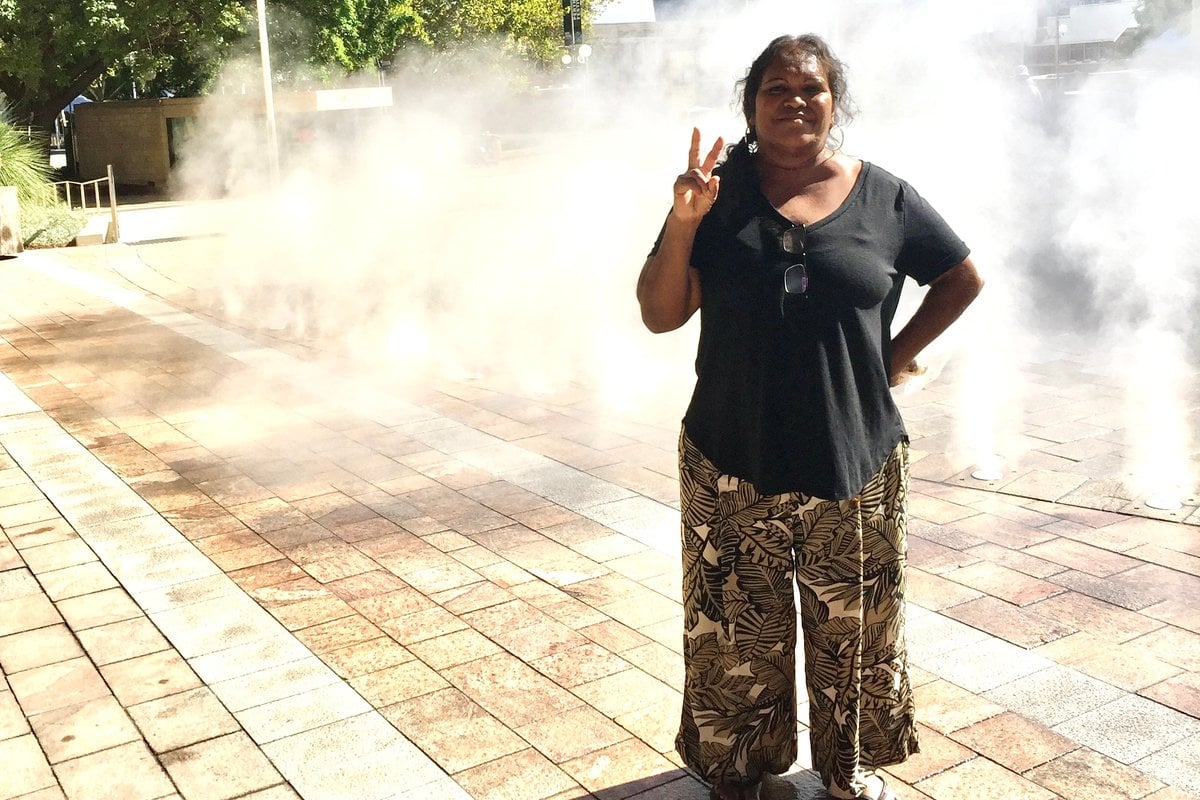 Warning: This story contains names of Indigenous people who have died and details of murder and domestic violence.
At first glance, it's an open and shut case.
On the afternoon of June 13, 2015, while attending a birthday party at a house in the Nulleywah Aboriginal community in Kununurra in Western Australia, child care worker Jody Gore and her ex-partner Damian Jones got into a heated argument.
Jones, who had been drinking elsewhere before he arrived at the house, asked Gore for money so that he could join in on the card game she and her friends were playing. Gore, who was also drinking, complied. Once the money was gone, Jones asked for more. This time, Gore refused.
Incensed, he punched her. She punched him back. 
Sometime during the altercation, Gore fell. She looked up at Jones and, seeing him staring at the ground, believed he was going to pick up a rock and strike her with it. She ran to her bag and pulled out a vegetable knife that she carried around with her.
As they fought, she stabbed him once in the chest.
Jones collapsed. Ambulance officers attended the scene but he could not be revived.
A 12-person jury rejected Gore's claim that she had been acting in self-defence and found her guilty of murder. Justice Lindy Jenkins sentenced her to life in prison, with a non-parole period of 12 years.
"There is far too much drunken violence in the Kimberley," Justice Jenkins said as she handed down the sentence.
Open and shut.
Case closed.
"You stay with them because you love them."
For 20 years, from the start of their relationship right up to the end, Gore was on the receiving end of physical and verbal abuse from her de facto partner. During her trial, she testified to being sworn at, kicked and punched, dragged by her hair, hit with rocks and hit in the face with a belt buckle.
She treated her injuries herself. The scars on her body and mind are a reminder of the daily abuse she suffered.
Yet, Gore never reported the domestic violence. She didn't want to get Jones, who had been diagnosed with paranoid schizophrenia, into trouble.
"They asked me the question, 'why didn't you leave?'" Gore tells Mamamia. "I said the reason why is because you know the saying: when you're legally married, you say 'for better or for worse, in sickness and in health, through good and through bad, till death do you part.' And you stay with them because you love them.