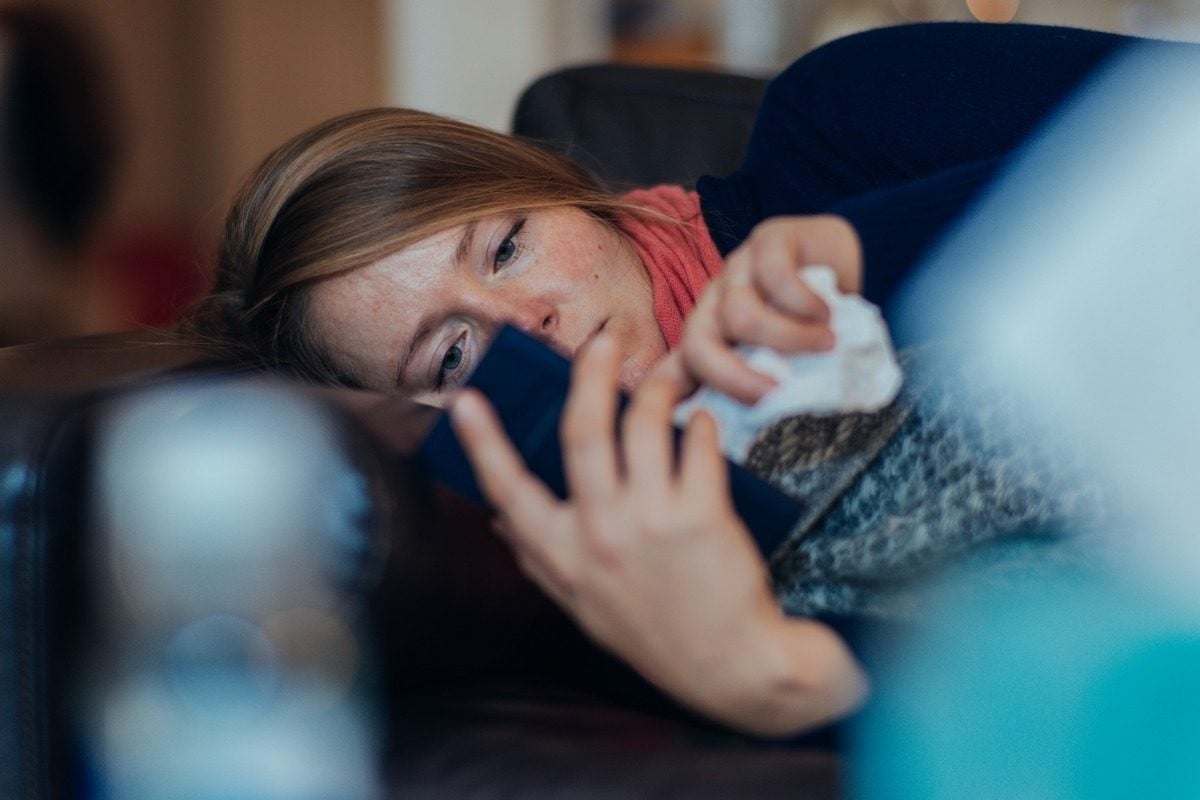 This post deals with domestic violence and might be triggering for some readers. 
The news right now is clear: We must practice social distancing.
This is to stop or slow the spread of COVID-19, and means less contact between ourselves and other people. And the best way to practice it is to stay at home.
Domestic violence: The hidden numbers. Post continues below video.
Many workplaces have closed their offices, requesting employees work-from-home for the foreseeable future. Mass gatherings have been banned. Travel restrictions are tough and ever-changing. Around the world, we're seeing cities – and entire countries – placed into lockdown.
Of course, this makes sense. It is to 'flatten the curve', which means to mitigate the community transmission of the coronavirus to a manageable level for our health care systems.
By doing so, the government aims to lessen the number of active cases at any given time and thus ensure our healthcare system does not become overwhelmed. This method is proven to best ensure nurses, doctors and hospitals can deal with the significantly increased intake of patients during a pandemic.
When do we actually self isolate? How is that different from quarantine and what the hell is social distancing? Let us explain. Post continues below audio.

The message is to, as much as you can, stay at home. Where it's safe.
But for many families, it is in fact the outside world that is safer. For them, home can be where it is most dangerous.
The Australian Bureau of Statistics 2016 Personal Safety Survey estimated that 2.2 million adults have been victims of physical and/or sexual violence from a partner since the age of 15, 1 in 2 women and 1 in 4 men have been sexually harassed, and 1 in 6 women and 1 in 16 men have experienced stalking.
In 2017, police recorded 25,000 victims of sexual assault.
How do you stay home when being alone with your partner or parent means you are more at risk of abuse?