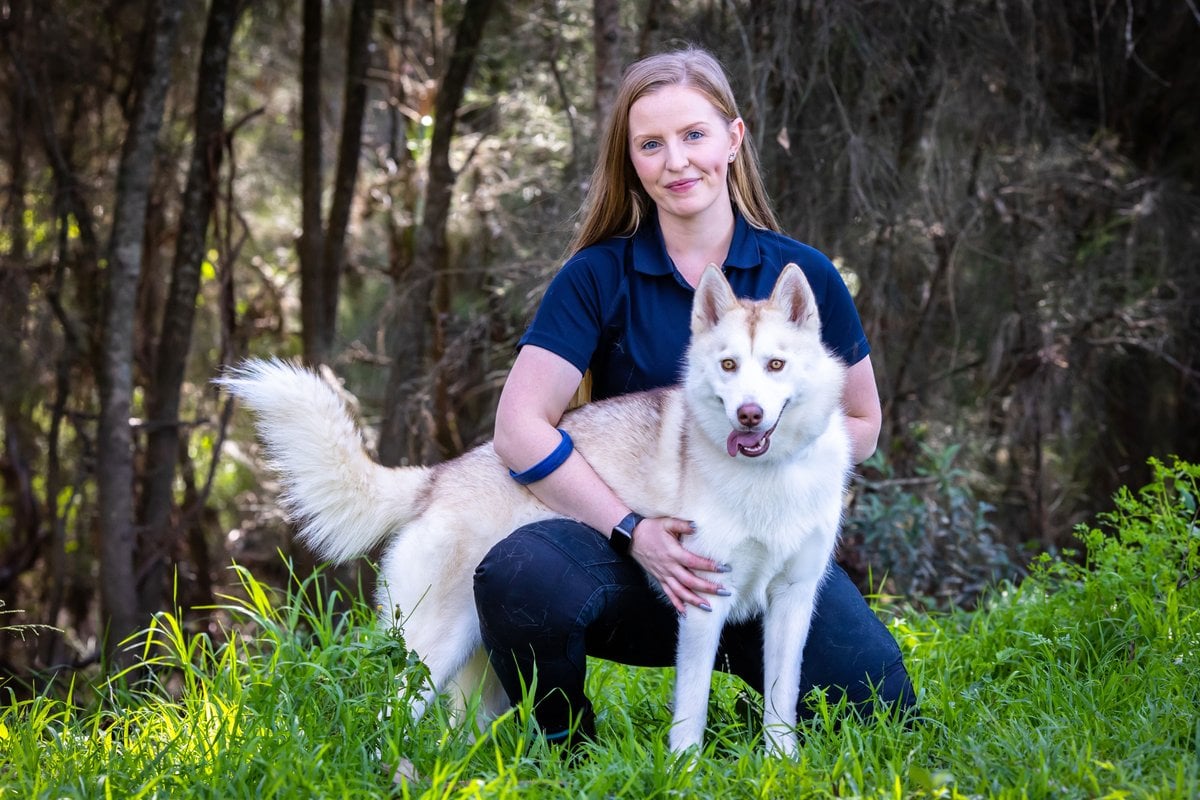 If you're anything like us, chances are, every Tuesday night you've been religiously tuning into Channel Ten to laugh, cry, and cuddle your dog for an hour while watching The Dog House Australia.
In case you missed it, The Dog House is an extremely wholesome show that takes us inside the Animal Welfare League, a pet rescue in Western Sydney where shelter staff match their dogs to the perfect homes.
In an earlier article, you may have seen me offer a beer to the people who work at the AWL, because they are my heroes. 
Well, while no one took me up on that offer (...yet!), last week I had the opportunity to jump on a call with Tayla Meath, a matchmaker from the Dog House, to pick her brain on everything that goes on at the Animal Welfare League in a typical week. 
She (very generously) answered all my questions about behind-the-scenes action, adopting dogs, and anything else I wanted to know about rescue pups.
Watch the trailer for the Dog House. Post continues below.
Here's what she had to say:
Those surrender scenes really are that brutal.
Perhaps the most heartbreaking aspect of the Dog House happens when families come in to their shelter to surrender their dog for varying reasons. But, Tayla says it's not as black and white as many assume it to be. 
"It's hard for any person to surrender their animal and as much as you want to be angry or frustrated, you have to take into consideration that person's life and the decisions they've had to make," she said.
"People will generally try a lot of revenues before they will surrender their animal here... A lot of retirement villages don't let animals go [with their owners] as you'll see on the show quite a bit."