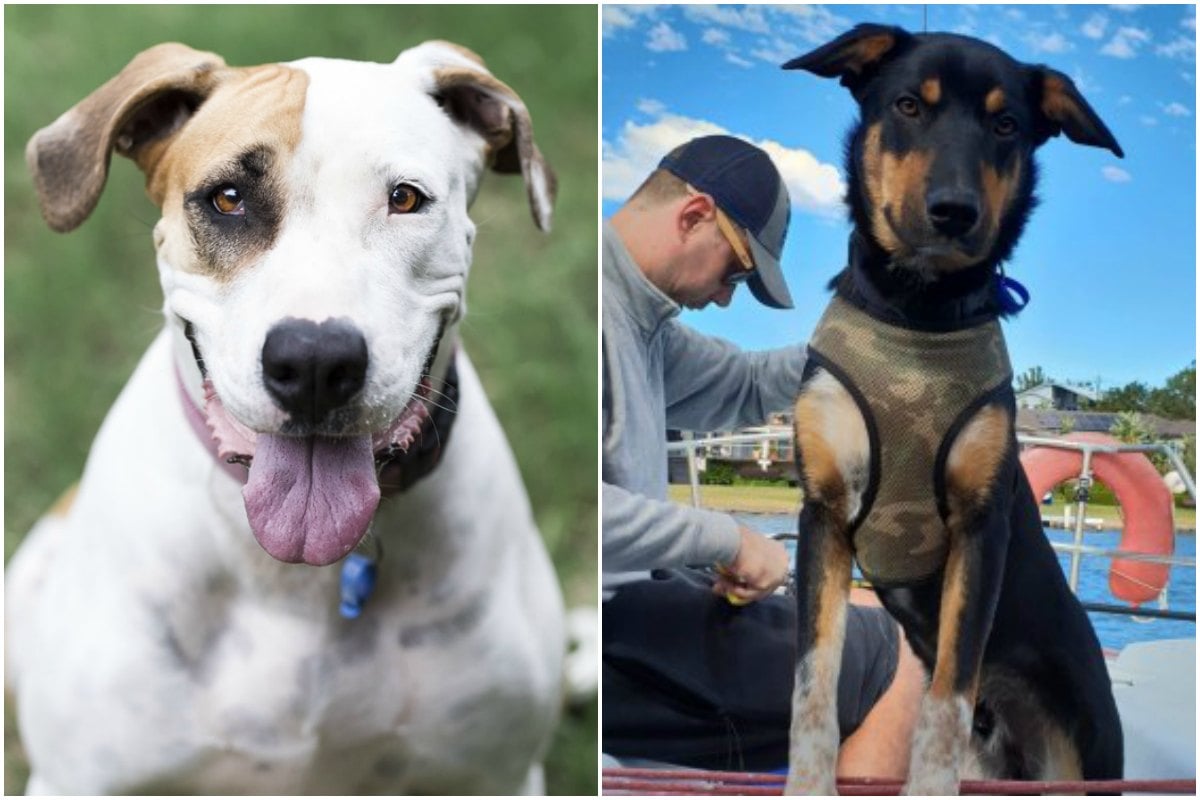 If you're looking for a doggo or puppy to join your family this Christmas, consider the thousands of abandoned good boys and girls looking for their forever homes.
Through no fault of their own, many pets are surrendered around the holiday season each year – and deserve a forever home that will look after them and give them plenty of love.
There's no national body which monitors just how many dogs are surrendered and placed in pounds annually, but the Government of Western Australia's Department of Local Government, Sport and Cultural Industries estimates 3,200 pooches are rehomed a year in WA alone.
And that's not taking into account the many pooches who don't get rehomed.
Here's what you can do to help. If you've been thinking about welcoming a fur baby into your home, particularly around Christmas time, consider adopting a doggo in need – you've no doubt heard the slogan 'Adopt don't Shop'.
We've asked some of our favourite animal organisations to share the canines in their care which desperately need a bit of TLC, especially this holiday season.
Your dog can tell when you're upset, and they want to help. Post continues below.
From Kevin the Great Dane X Mastiff who's about to spend his second Christmas at the shelter, to Roxy, the Jack Russell Terrier who has so much love to give, if you're searching for a four-legged friend, consider these 11 pooches who would love your care and attention.
If you live outside these areas, however, you can get in contact with your local pound or rescue shelter and see what animals need your help.
Flynn – Kelpie X (1 year, 4 months)
Based in: Lonsdale Shelter, SA
I'm what you could call a 'Busy Bee'. I'm a naturally playful, curious, and trusting canine. Take me for a big walk every day and give me something to do. After my job's done, I'll curl up with you on the sofa.
I'm looking for an active family and one that is able to help me gain confidence in the home, and around new humans. For this reason, I will need a family that can take me to force-free training classes to gain confidence and learn how to act in the home.