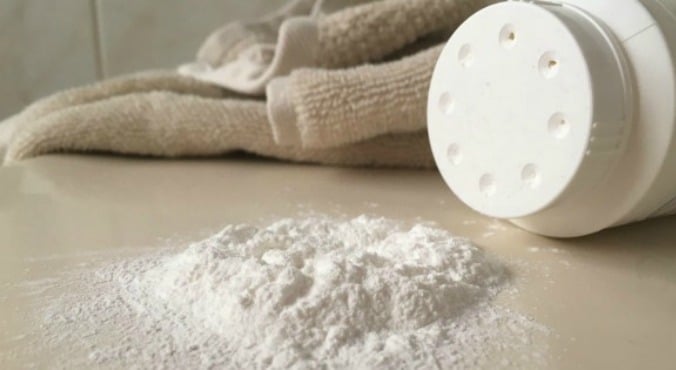 Image: Supplied.
An American jury has awarded almost $100 million in damages to the family of a woman who died from ovarian cancer after she argued it was the result of using talcum powder.
Jacqueline Fox had used Johnson & Johnson products containing talc for 35 years. Three years ago she was diagnosed with ovarian cancer, which she blamed on talc, and she died at age 62 in October of 2015.
It's the first time damages have been awarded in a case like this, and there are reportedly a further 1,200 cases pending against the company on similar grounds in the US.
The finding against J&J is likely to be appealed.
A company spokesperson provided this statement to Mamamia:
"The talc used in all our global products is carefully selected and meets the highest quality, purity and compliance standards.  The recent jury outcome goes against decades of sound science proving the safety of talc as a cosmetic ingredient in multiple products, and while we sympathize with the family of the plaintiff, we strongly disagree with the outcome."
Despite the findings of the US court, the link between talcum powder and cancer remains inconclusive.
The ovarian cancer symptoms every woman should know about. (Post continues after video.)
Mamamia spoke to scientific advisor of The Australian Cancer Council to ask: does talcum powder cause cancer?