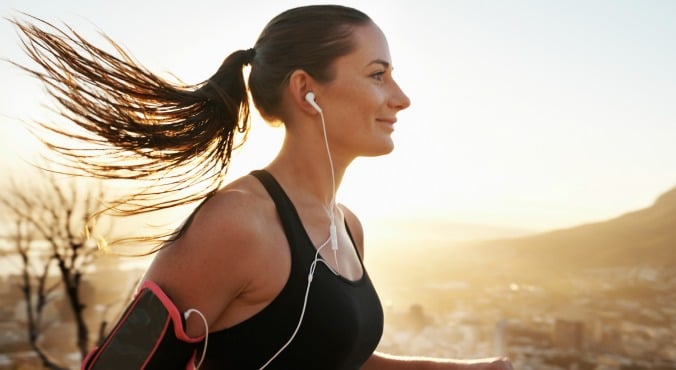 Image: iStock.
If you're not a Running Person — you know, the type who loves to talk endlessly about how great running is and how far they run every day and how much faster they ran today… — you probably need some incentive to pull on your joggers and hit the pavement.
There are many good reasons to take up running; for instance, it clears your mind, improves your fitness, and gives you bragging rights — within reason, of course. It also gives you an excuse to invest in some fun workout gear and listen to boppy music.
RELATED: 11 easy ways to make yourself fall in love with running. Yes, we are serious.
If none of those reasons flick your switch, here's something that absolutely will: running can do wonders for your sex life. Wonders. In a survey of 1000 runners, conducted by sportswear company Brooks Running, 41 per cent of respondents reported feeling "frisky" after pounding the pavement. (Post continues after gallery.)
Our favourite Running Duds printed shorts