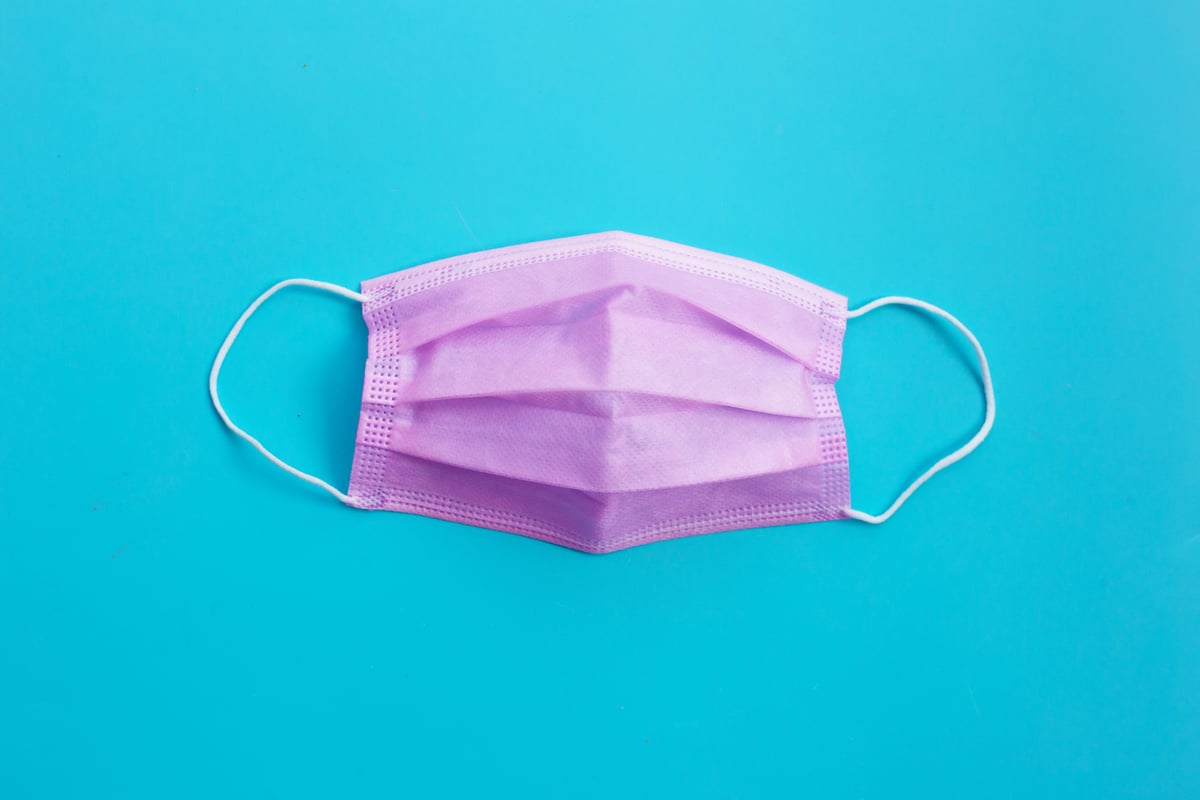 Rules around when we should or shouldn't be wearing a mask have been pretty hard to keep up with lately. 
On Wednesday, the NSW government relaxed a raft of restrictions, with masks now only required on public transport, planes, at airports, and for indoors front-of-house hospitality staff who are not fully vaccinated.
Restrictions for unvaccinated people were also lifted, as were limits for the number of people allowed in your home, hospitality venues and outdoor public gatherings.
But despite masks only being mandatory in certain indoor settings, NSW Chief Health Officer, Dr Kerry Chant, has strongly urged all of us to keep wearing them. 
"From a public health position, I am strongly recommending we keep masks and I'm asking the community to do so," said Dr Chant. 
"It's a very tiny act. You're actually protecting yourself but more importantly you're protecting others."
"That simple action is very much a community-minded action, and I would urge us to continue to wear those masks in indoor settings."
Watch: Thank you to masks. Post continues below. 
Meanwhile, Victorians have also woken up to new mask rules on Thursday. As of today, masks will no longer need to be worn at weddings, funerals or ceremonial settings. However, they still need to be worn in retail and other high-risk settings.
As mask rules ease and case numbers continue to rise around the country, we asked Sydney GP Dr Brad McKay five questions we have about masks right now. 
1. Why should we be wearing face masks? 
"Face masks are one of the most simple and cost effective ways of limiting the spread of COVID-19," Dr McKay told Mamamia.