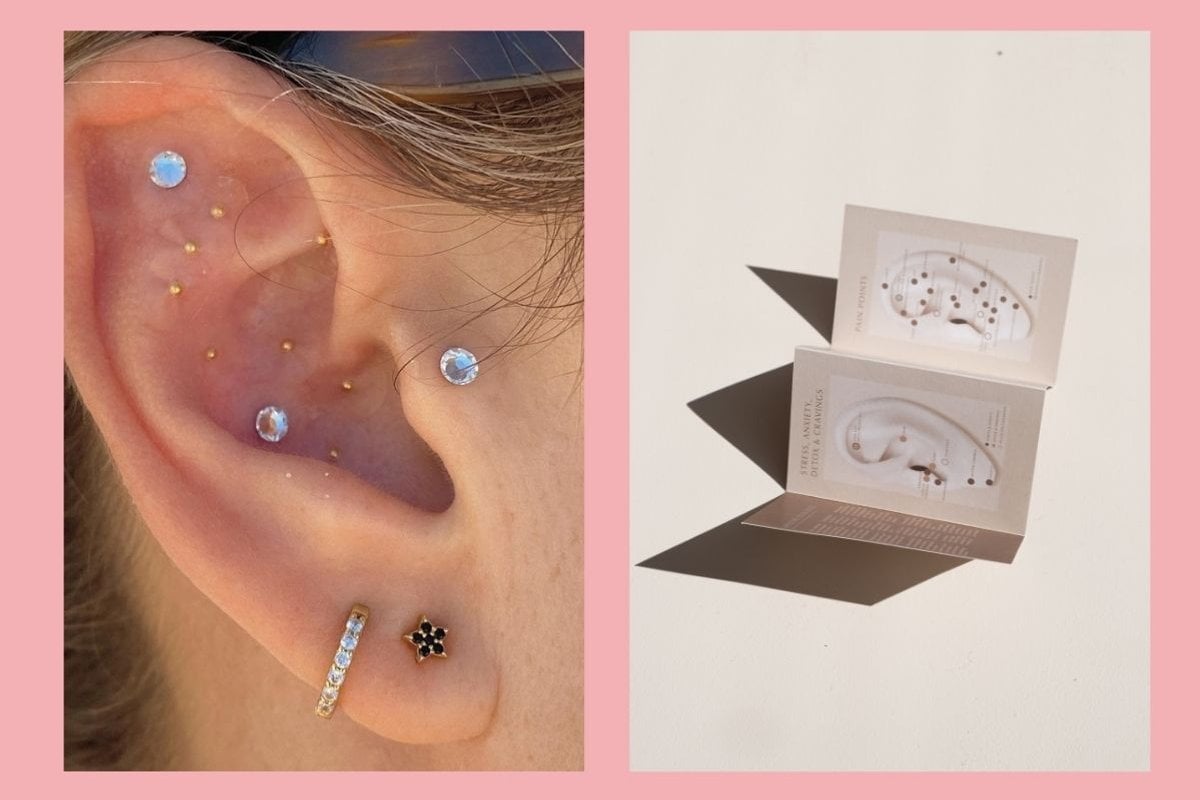 Ear seeds. Heard of them? No? Well, we guarantee you've seen them on your socials because people are low-key obsessed with them. 
Not only do they look really cool (more like fancy jewellery than a wellbeing treatment), but these tiny little metal ear seeds have been attributed to easing everything from pain to anxiety, fatigue and stress.
And did we mention how ~pretty~ they look? 
So, what actually are they? What do they do? How do you stick 'em on?
All very valid questions, friend.
To find out more about ear seeds and if they're something we should all be using, we spoke to Elle Halliwell, author, journalist and founder of Auricle Ears Seeds.
Watch: Elle Halliwell on facing life and death on the same weekend. Post continues below.