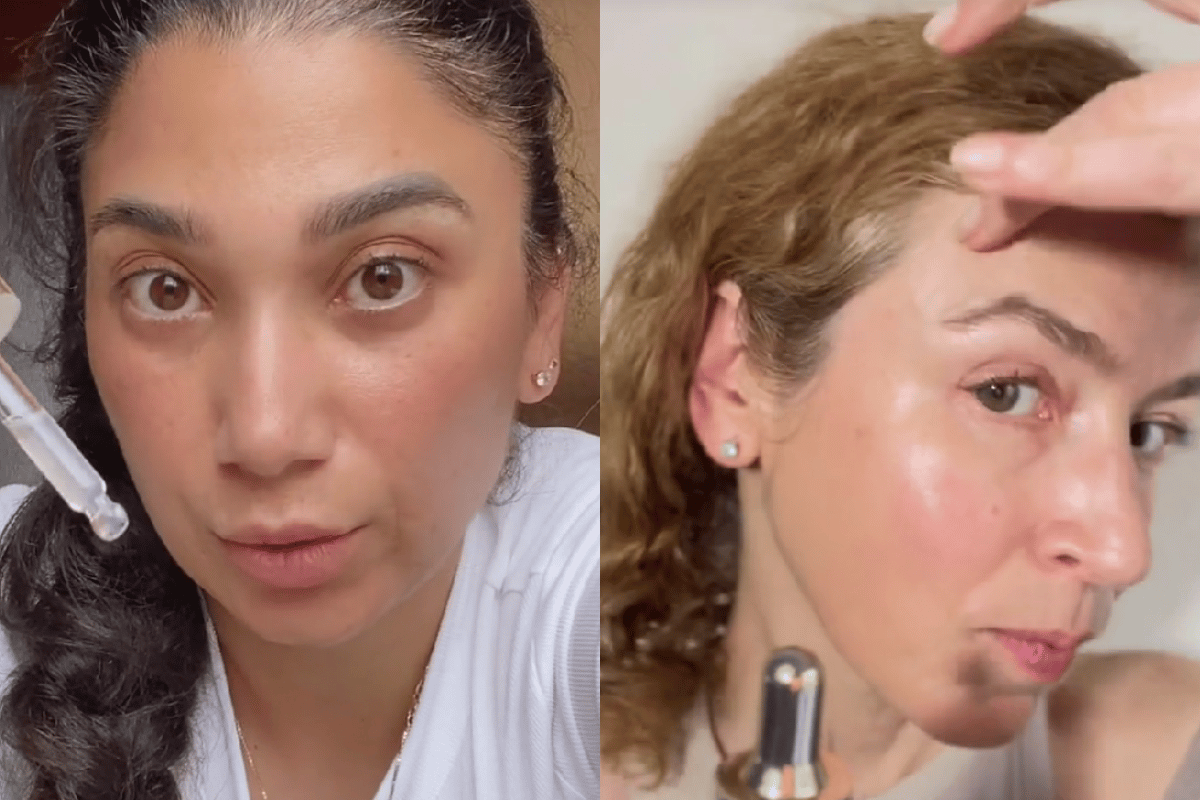 Haircare is having a serious moment in 2023. Just take a glance at the beauty shelves and you'll notice a slew of new hair products and technologies that have entered the market in the space of the last year — haircare is booming.
From swanky new hair treatments and devices to game-changing ingredients, there's more out there than ever before, with a massive focus on everything from repair to protection, and growth.
One of the trending categroies you might've seen pop up? Anti-grey serums.
Watch: Speaking of hair, here are five ways to lift your hair game. Post continues below.
In recent years, there's been an explosion of new serums, supplements and powders promise to prevent or reverse grey hair — they're literally everywhere right now, and the buzz has only been ignited further by social media (hey, TikTok).
But do they actually work?
We sat down with trichologist Carolyn Evans-Frost from Absolique Hair Health Clinic and asked her everything we need to know about the science behind anti-grey serums.
So, here's what you need to know before adding them into your routine.