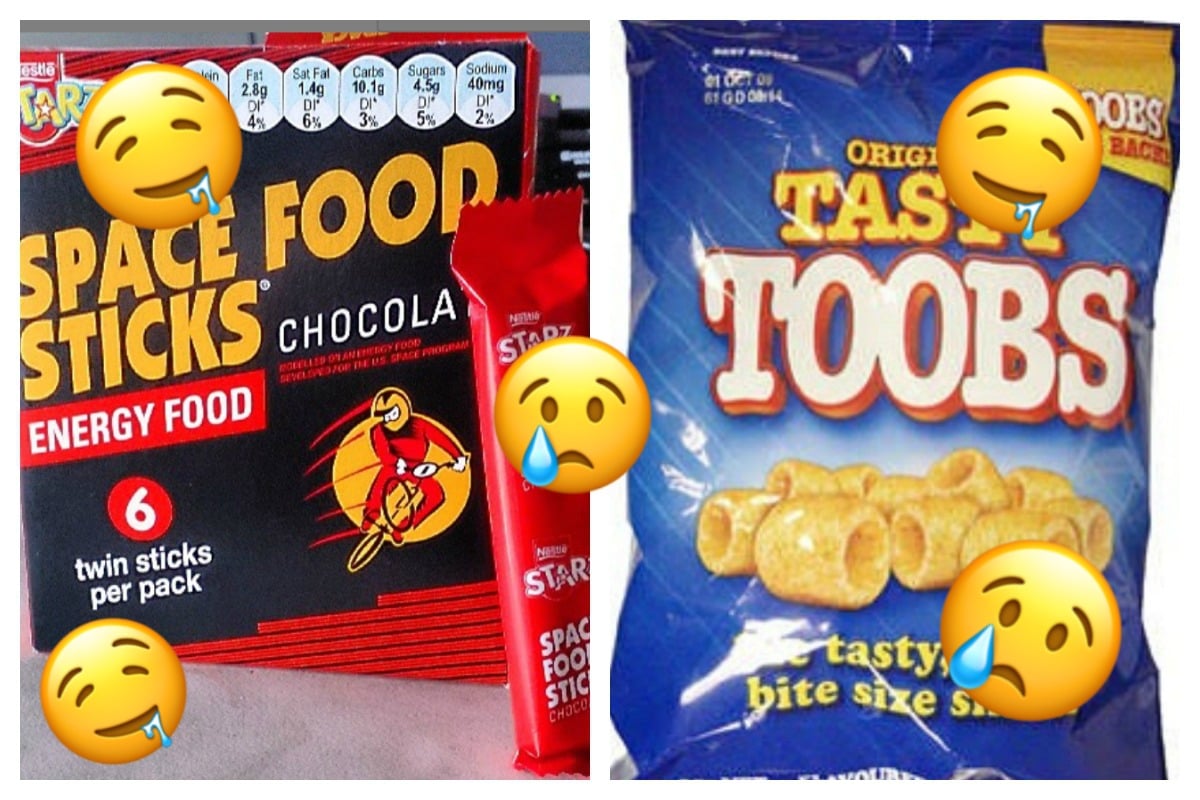 Sometimes, when we lie awake at night, the deepest and most profound thoughts drift into our heads.
Like; whatever happened to Tasty Toobs?
Other times, our minds wander to Strawberry Dunkaroos, or Herb and Spice Kettle chips.
Are they in a better place now? Who knows. All we really know is that we will never fully understand why they were taken from us.
But hey, we're all in this together, so let us link arms and bow our heads as we remember the delicious discontinued foods we may never have the pleasure of tasting again.
Don't cry because it's over, smile because it happened.
Milo Bars
The Milo bars on supermarket shelves these days don't even come close to the Milo bars of yesteryear. Essentially, they were just hunks of Milo powder covered in chocolate.
Gimme.
Quattro Biscuits
These were like crack to a tea-loving primary schooler with an undeniable sweet tooth. (Ahem, us).
They were the undisputed champion of the biscuit world. Okay, second to a Tim Tam, but come on, who can compete with a Tim Tam?
Gooey, caramel-y, nutty goodness with an anzac-biscuit-like base, if you spotted the shining beacon of deliciousness that was a blue pack of these in the cupboard you knew they wouldn't stick around long.