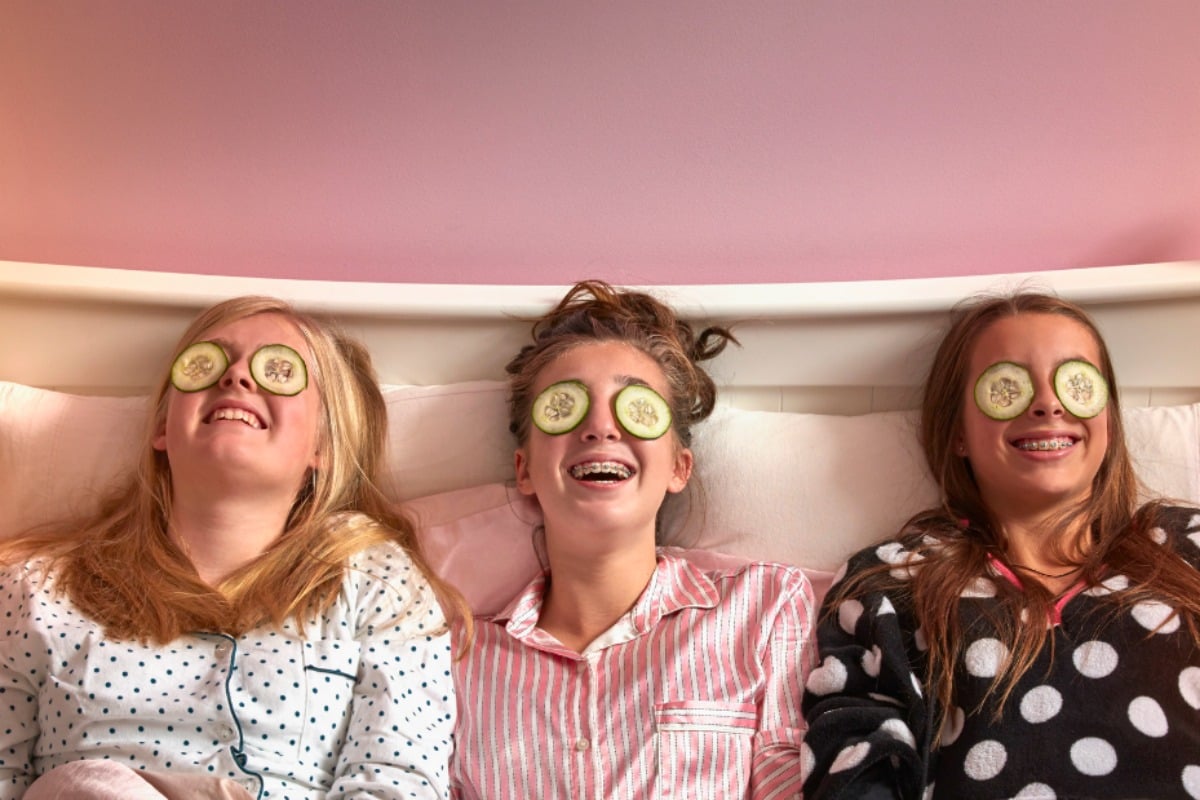 Ahh, who doesn't miss rallying your school pals together on a Friday night, filling a shopping trolley with treats to get stuck in your braces and rolling out sleeping bags on the floor of the loungeroom?
You'd pack your cutest flannelette pyjamas, make sure you'd sprayed your ugg boots with Impulse, and off you'd go.
The plan was simple: eat as much sugar and junk as possible, try to act mature in front of the cool older siblings and get a total of zero hours of sleep.
Sleepovers were the best, weren't they?
We mean, when you actually went to them and weren't just lying about it to your parents so you could sneak out to a party instead.
Because we're…old, now, let us revel in the simpler times with 10 of the very best sleepover traditions every 90s kid will remember.
(And while we're at it, how downright insane would it be if any of us did this sort of stuff now?)
Prank calls on the home phone
Looking back, you can't help but feel a little guilty at how territorial you were over the home phone on a sleepover.
You hope your parents and siblings had had the foresight to send any emails using the dial-up internet pre-sleepover, because the landline would be strictly occupied for the entirety of the night.
This was for very important prank calling, of course.
Usually involving your crush, whose home number you'd scored from the class contact list.
The bravest of the group would take charge – but even she would be keeping her fingers crossed THE MUM wouldn't answer.
Because if there's one thing that terrifies a sleepover crew, it's a mum. 
If she did (and look, the odds of it happening were highly weighted against you, really) – howls of laughter would ensue, and you'd all SWEAR never to tell ANYONE at school who was involved.
Kids of today have no idea what horrors were involved when prank calling from ~the home phone~.
Going to the video store in your PJs
THIS was why bringing your premium PJs was imperative at a sleepover.
You never know who you could bump into at Blockbuster on a Friday night.
(If your crush was there and the prank calls had started early, you'd all squeal with laughter).
We don't know why wearing pyjamas to the video store was a thing. But it was. Even if it was still light outside.